You might be wondering whether it is a good or bad idea to start your business even if you have a debt.
Thinking of getting your own business? But the problem is you have a debt?. You might be wondering it is okay or not? The answer about this is simply short that is if you are wise about it. Here in this article, if you have some questions about it, this is a good read for you to help you assess in your unique situation.
You should know your debt situation.
But before you start thinking about having your own business while you are in debt, Honesty is needed. Your debt situation should be truthful.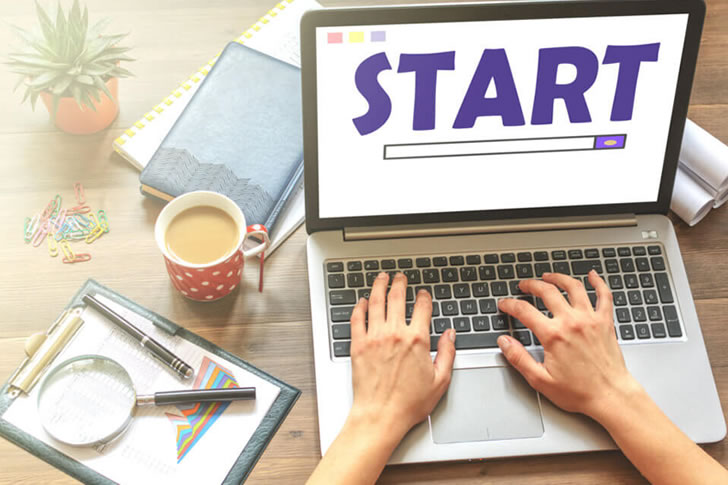 What type of debt do you have?
There are many different types of debt. Some are "good" debt while some are not. Debt that is long term and increasing earning potential. Here are examples of good debt.
●Student loans
●Home equity loans
●Mortgages
●Auto loans
These are an example of debts that provides some sort of value while also having lower rates.
Payday loans, cash advances, and credit card debt are the ones that are considered a "bad" debt. Because this type of debt is not providing long term value and typically comes with high-interest rates.
Lenders care about the debt that you have so it is important to know what type of debt you have. Most banks will check on your personal credit history when you apply for a business loan. They said that when you manage your personal finances well, you will likely manage the business's finances well. If you have bad debt or you don't manage your debt well, lenders will not want to lend to you.
Managing your debt
If you start a business, it means another burden in your personal finances. If you think paying your debt is hard for you financially, what would the business expenses will do then? Think about it.
Is it okay for you with the prospect of defaulting your debt or declaring bankruptcy? It is not far from the truth to happen of your business fails.
But, your debt shouldn't stop you from starting a business if you are managing it well. It means that if you are not struggling to make payments every month and you know when your debt will be paid off.
If you have a strong business plan
If you think you won't have any problems dealing with your debt and business, the next thing to do is carefully plan your business idea by having a business plan that shows feasibility or infeasibility of your plan.
Elements of a good business plan
Market research and analysis- it includes a description of your industry and your targeted customer segments. Providing projected marketing idea for your products and services and analysis of your competitors and their strength and weaknesses.
Financial plan and projections- You will need to seek the help of a CPA (Certified Public Accountant) to prepare these financial statements. Forecasted income and balance sheet, expense budgets and projected cash flow.
Products and services- this is the detailed descriptions of all your products and services you plan on offering and to show them the advantages you have on your competitors.
Strategy and implementation- Do you know how much are you going to sell your products? Do you already have a plan on reaching your targeted customers? Do you know your company's operating and distributing cycle? The number of employees you need? These are the questions that need to have answers in this section.
A business plan is very important for having funds. And it is also a reality check on your idea. Your business plan should be good because it will show why your business will succeed and you will need it for lenders to have confidence in giving you money.
Do you know what are your financing options?
You will need a personal guarantee for the most affordable financing options. It means that you are personally responsible and liable for your business debt. That means that even your business fails, you are still responsible to repay your business loans. This is an additional problem if you already have a personal loan.
Here are also other options for funding:
Crowdfunding: If you will launch a product with mass appeal, it can be great to raise money through Kickstarter or Indiegogo. But you are the one to work to get backers for your project.
Business Credit Cards: It is great for short-term working capital and it helps you build your business's credit score. But be careful of falling into a debt cycle.
Loans from family and friends: You can borrow from your family and friends. It sounds like a great idea because you already know each other. But remember, you will take the risk of your personal relationship to them. But if you are confident you can pay them back, then why not?
Government loans and grants: The government offers loan, grants and tax exemptions if you have small businesses. You can look here, Access Financing tool at business.usa.gov or State Business Incentives Database.
Cover Photo Credits: Talkroute.com