Angelina Jolie – $24.5 Million, Los Feliz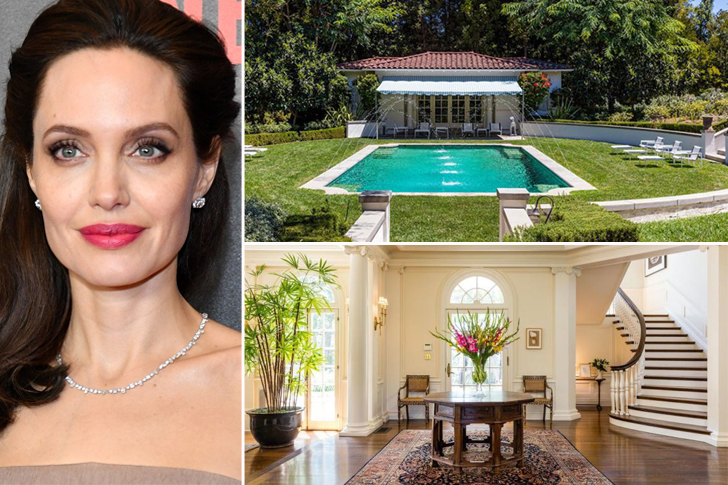 Angelina Jolie is one of the highest-paid actresses in the world, so she can afford any property she may be interested in. She recently purchased an amazing mansion that was formerly owned by the classic filmmaker Cecil. B. DeMille. This extravagant home is in Laughlin Park, an exclusive community where many Hollywood celebrities live. This house is 7,500 square-feet and it took 6 years to complete the restoration.
With six bedrooms, a pool, and a well-equipped and modern kitchen, this property has all the luxuries you would want to have and likely has a home insurance policy to match. Jolie can certainly afford any costs associated with maintaining this extravagant and beautiful home. We wonder if Angelina will invite her neighbors will I. am, Kristen Stewart, Casey Affleck and Natalie Portman for a pool party? After all, she has a massive landscaped garden. It would be shame if she don't use it.