Jeff Bridges and Susan Geston Bridges – 42 Years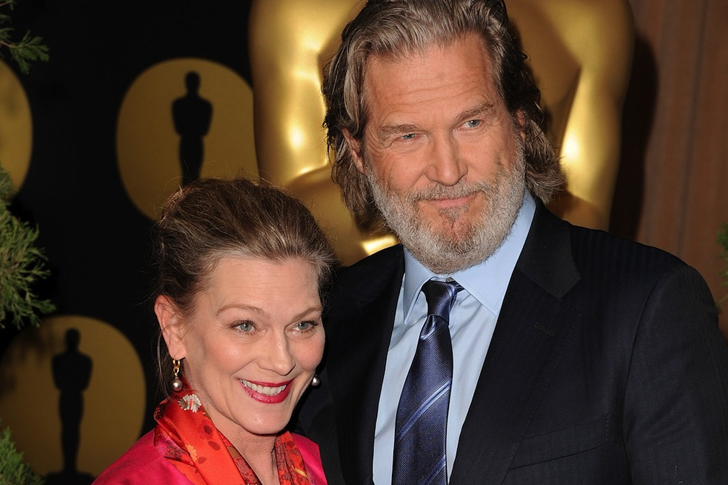 When Jeff Bridges first laid his eyes on Susan Geston, he knew he wanted to see her walk down the aisle wearing a beautiful white wedding dress. This was during the time they were working on the film Rancho Deluxe back in the mid-1970s. Susan rejected him at first, but Jeff worked hard to earn her affection. By 1977, Susan Geston officially became Mrs. Bridges, and they are still together today. There is a fun fact that they were married only 5 days after Jeff proposed on june 5, 1977.
They now have three lovely daughters, 37-year-old Isabelle, 35-year-old Jessica, and 33-year-old Haley. Their family is complete and filled with love, no wonder Susan always has that beautiful glow around her. And now, 71-year-old Jeff Bridges and 67-year-old Susan Geston have happily married for 42 years! Even Susan herself said:" I've really been blessed." Isn't thai a sufficient reason for you to restore your faith in love?
Kurt Russell and Goldie Hawn – 35 Years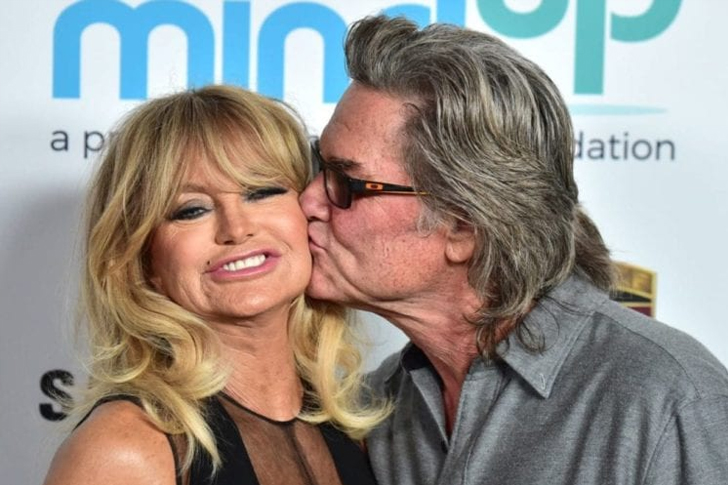 Can you believe that Kurt Russell and Goldie Hawn had been dating for 35 years? Unfortunately, Goldie never got the chance to wear a gorgeous white wedding dress. They are already content with their current relationship and being with their son, Wyatt. Another reason for their non-contractual relationship is that Goldie believes that if she did exchange vows with someone, she would probably hire a lawyer after a few years.
She didn't want to exchange "I do's" because she thinks marriage is for those who are fine getting bound to another person, and she is not one of them. As a result, they remain one of Hollywood's most enduring couples, never going to get married, or, as Hotan said, "the gold standard for living together and having a good relationship.". And they both have children from previous marriages, Russell's son Boston and Hawn 's kids, actors Kate, 41, and Oliver Hudson, 44.
Hugh Jackman and Deborra-Lee Furness – 23 Years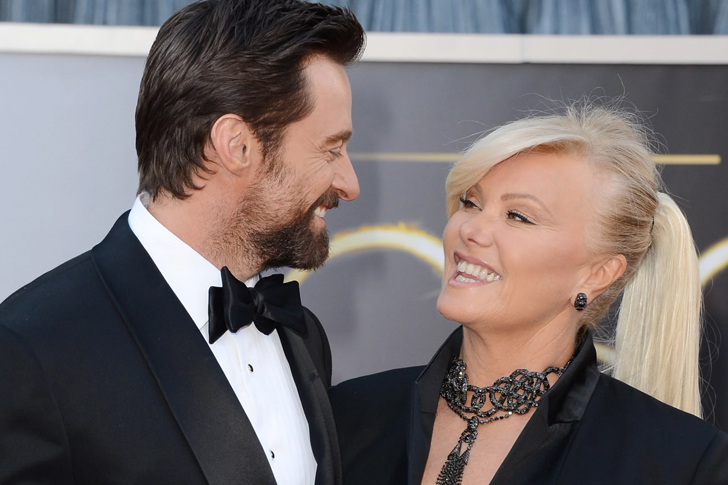 Credits should be given to Hugh Jackman and Deborra-Lee Furness for being together for 23 years despite their huge age gap. It's already hard to maintain a long relationship in the Hollywood industry, but these two managed to stay in love for so long. Even if he is 13 years older than Deborra, the couple never cared about what other people think of their relationship.
When they married, Furness was 40 and they were trying to have kids. It's not easy. After a couple miscarriages, they decided to do adoption bringing home son Oscar in 2000 and daughter Ava in 2005. Are you wondering why they are still together? It's probably because they fell in love during the time Hugh wasn't internationally famous or haven't reached the peak of his career. Their popularity and net worth grew along with their love.
Steve Carell and Nancy Walls – 23 Years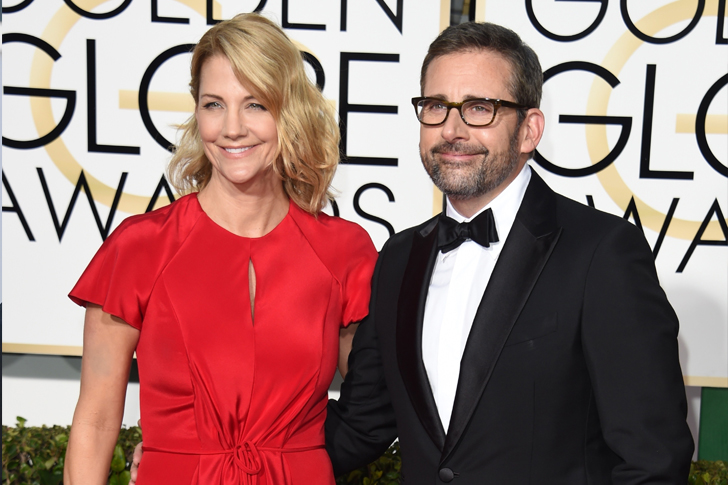 Actor and comedian Steve Carrell isn't only funny on screen but even in real life. When he first started dating Nancy Walls, he was trying to be a cool guy, which made her nervous and timid. Eventually, the couple revealed their true colors and fell madly in love with each other. According to Steve, he and Nancy often find the same things funny and he even thinks "My wife is way funnier than me.". They are now together for 23 years and counting!
They have two kids, Elisabeth Anne Carell, born in 2001, and John Carell, born in 2004. Together, they progressed to having successful individual careers. They created a sitcom togerther, named Angie Tribeca during 2016-2018. One ticket to fame is having a happy and healthy relationship with someone who can help you get through the hard times. With their net worth, they probably have great credit scores.
Mark Consuelos and Kelly Ripa – 23 Years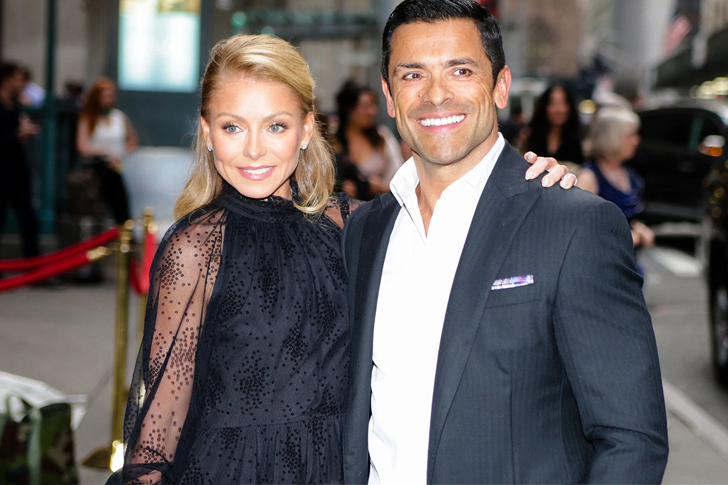 Another couple who lasted for 23 years is Mark Consuelos and Kelly Ripa. Unlike most celebrities who had big grand weddings with brides wearing fluffy wedding dresses, these two got married in Las Vegas. The couple met when they did a screen test of All My Children, and everyone present could see how well they look together. They also got along, so there was no surprise when they started dating.
The lovely couple had three children together, Michael, 23, Lola, 19, and Joaquin, 17. Through the photos they posted on social media, we can see it's a warm and loving family. In 2007, Mark and Kelly decided to do bussiness together. They set up their own production company, Milojo which is a combination of their three kids' names. Until now, Kelly still show-off her husband on social media occasionally after 24 years of marrige.
Tim McGraw and Faith Hill – 22 Years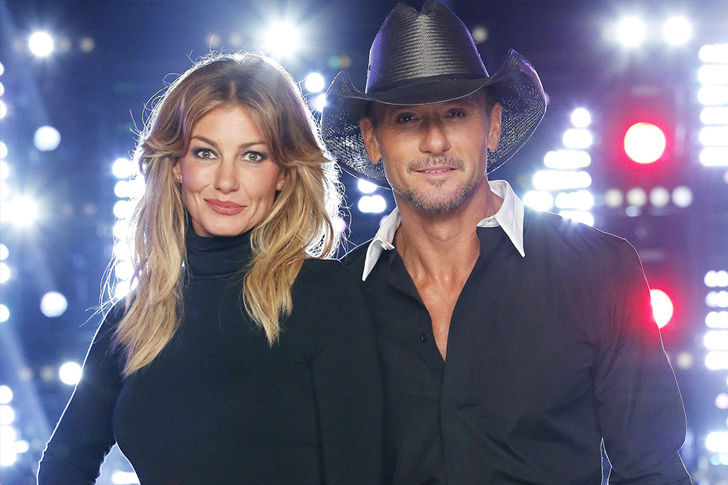 If you like country music, then you would probably know this celebrity couple. Tim McGraw and Faith Hill are one of the first couples of the country music industry and they have been together for 22 years. But during the first time they met, they were actually in a relationship with different people. Because of their chemistry, they decided to kiss even if they were still engaged to their partners.
The public didn't like them at first but eventually became a fan of their relationship, following it since 1996 when Faith wore a wedding dress until today when they have three children. It's no surprise, after all, over the course of 20 years, they've collaborated on award-winning songs, toured together, and even worked on an album. Tim and Faith were just celebrating their 24th anniversary of marriage and expressed their love on instagram.
Julius Tennon and Viola Davis – 18 Years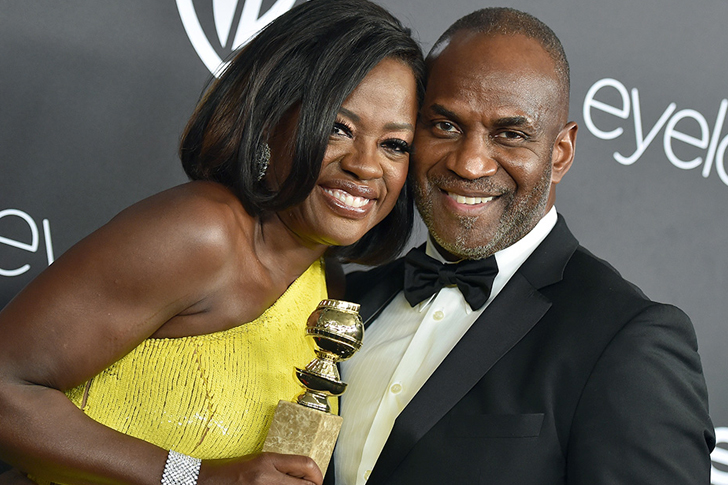 Viola Davis (born August 11, 1965) is an American actress and producer. She won an Academy Award, a Emmy Award (Primetime) and two Tony Awards, and is the first African American actress to achieve the "Triple Crown of Acting". Julius Tennon was born in Travis County, Texas, on December 24, 1953. He is also an actor and producer.
Julius Tennon and Viola Davis have been in a relationship for 18 years, and it looks like their love is still going strong. The couple also adopted a beautiful boy, and he's probably never going to need a student loan and can choose any degree he wants to get. Of course, their child would likely increase his net worth and be successful on his own since he has two amazing parents who will guide and support him.
Rande Gerber and Cindy Crawford – 20 Years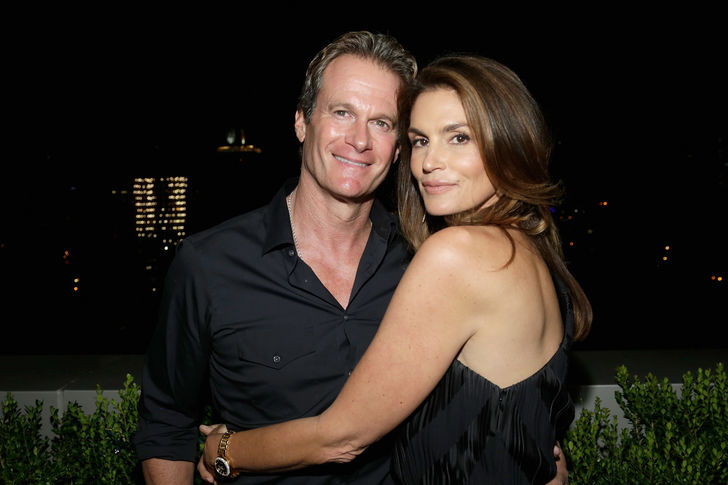 Who says you can't find your true love in a nightclub? Rande Gerber and Cindy Crawford met at a club, and they're still together for 20 years and counting now. Another factor that brought them together is the tequila shots they consumed. After they started dating, they made a huge investment in a tequila business along with their famous friend, George Clooney.
It was a good move since they were able to sell their business for a whopping $1 billion, which probably helped double her net worth. And their wedding in 1998 was one of the most envious celeb nuptials to date. Their love bore two children, a son and a daughter, named Kaia, 18-year-old, who is already modeling. Recently Rande and Cindy were celebrating their 22nd wedding anniversary at home and Kaia made a cake with their original wedding toppers.
Beyonce and Jay Z – 19 Years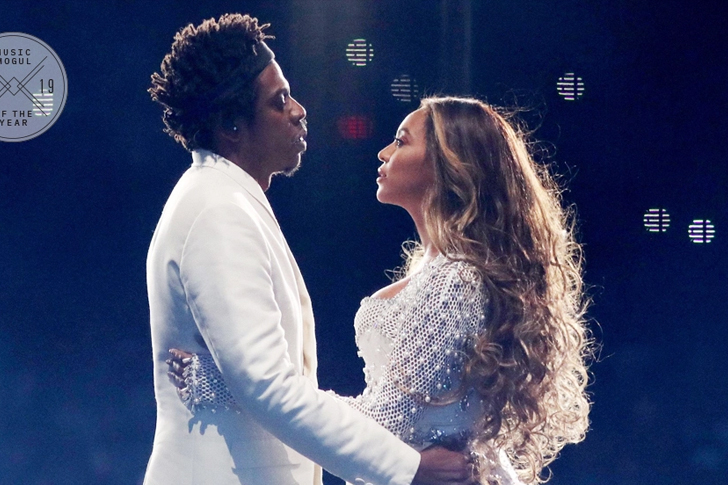 If you follow Beyonce's career, then you probably know that Jay Z has been by her side for 19 years. It's great that they found the secret to a successful marriage and making each other happy. Before they started dating, they were friend first for a year and a half which built a stable relationship for them to go further. They are also a power couple who have taken the music industry by storm.
In 2011, Beyonce was pregnant and she announced this happy news during her performance at the VMAs to the world. Thanks to these successful parents, Baby Blue are already set for life. Since both of them have successful careers, they needed a prenup agreement to protect their assets. Their lawyer drafted an agreement stating that Beyonce gets $1 million annually and $5 million per child.
Enrique Iglesias and Anna Kournikova – 17 Years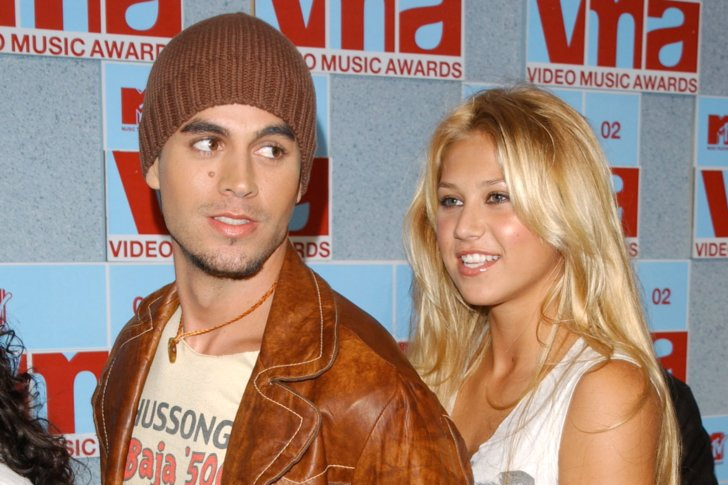 Aside from the fact that Enrique Iglesias and Anna Kournikova have been together for 17 years, there's not much that people know about their love life. They were successful at keeping their relationship private that we're not sure if they were or how they got married. At least in 2017, they shared that their family now includes twins. But Anna didn't want to risk surgery, cesarean, or even a normal delivery, so they got a surrogate for their lovely children.
This procedure is very expensive but it was a worthy investment and not a problem for their combined net worth. The Grammy-winning singer and legendary tennis player are raising three teenage kids and it looks like they couldn't be happier. They have been dating for 17 years and the number is still counting! Obviously, marriage is not necessary for all relationship.
Sacha Baron Cohen and Isla Fisher – 16 Years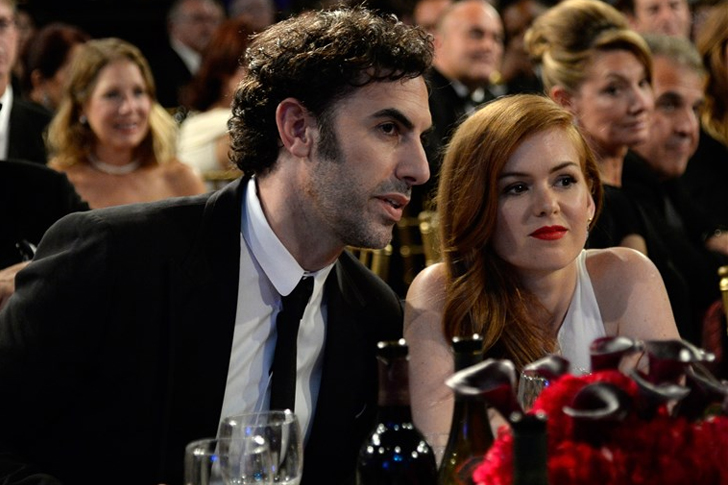 You might recognize Sacha Baron Cohen from all the different villains he portrayed, but he is actually a very sweet and loving husband to Isla Fisher. They have been together for 16 years and have a massive combined net worth. It's interesting to mentione that there was just six people attended their wedding in Paris. They have three children, two daughters and one son. The whole family has decided to move to Sydney permanently a few weeks ago.
This generous couple do not only place their money in an investment account, but they share it with people in need. They once donated half a million dollars to fund the vaccination of children and refugees from Syria. No wonder they keep amassing fans and followers of their career and relationship – anyone would be interested in this power and humanitarian couple.
Prince William and Kate Middleton – 8 Years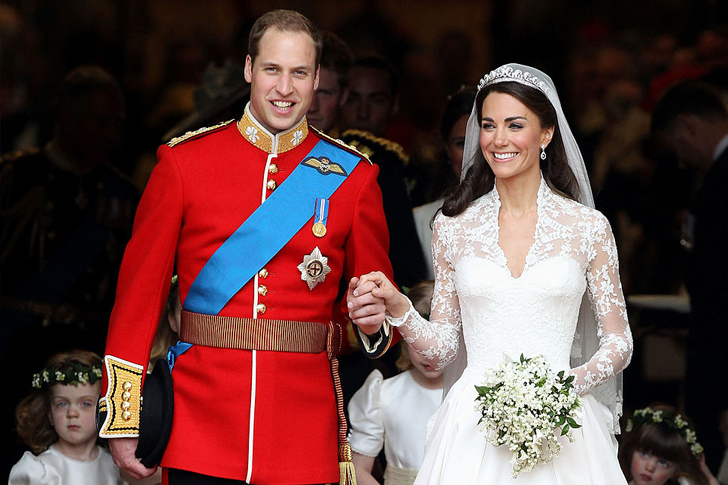 The love story of Prince William and Kate Middleton is a real-life fairytale. With the pressure and lack of privacy, it's hard for them to maintain their relationships. But we're happy to inform you that Prince William and Kate's relationship is an exception and they have been married for eight years now. They have been dating since 2003.
Their royal weeding in 2011 attracted attentions of people all over the world. There were over tens of millions people viewed the ceremony live. Here is a fun fact about the wedding, do you know that Kate Middleton did her own makeup for the ceremony? They now have three lovely children, two boys, and a girl, who have already gained millions of fans across the world. We're glad it worked out for them!
Ellen Degeneres and Portia De Rossi – 15 Years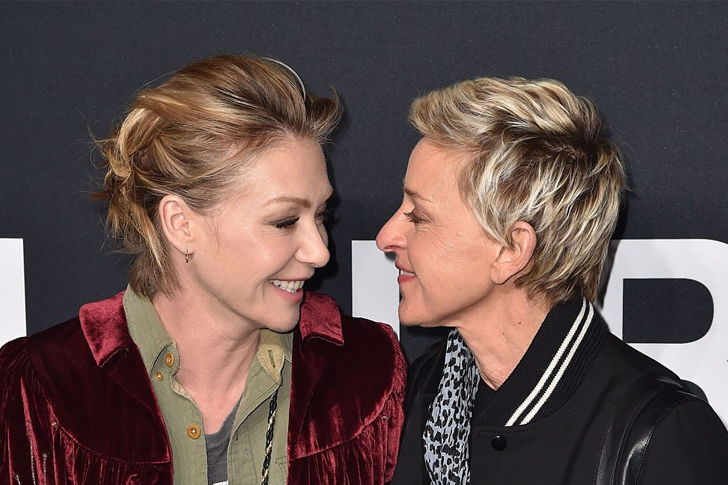 One of the most popular television hosts, Ellen Degeneres, has been together with Portia De Rossi since 2004. Portia De Rossi is an Australian-American actress best known for starring as Nelle Porter on the American drama series Ally McBeal (1998–2002). They got married 11 years ago, and it seems that their love is still going strong. Even though there are so many negative headlines about Ellen Degeneres in 2020, Portia De Rossi still "Stands by Ellen".
One reason for their great relationship is they started as best friends and then built their relationship from there. Since they are both animal lovers, they use a portion of their huge combined net worth to aid different causes for animals. With their investment money, they can retire early. We just hope there will be less news about their fights, addiction problems, and rehab visits.
Queen Latifah And Eboni Nichols – 7 Years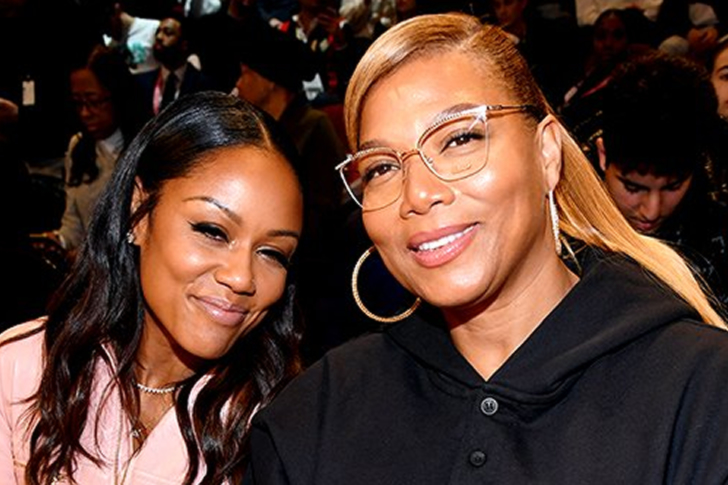 Queen Latifah is one of the most famous figures in the Hollywood industry. However, the American singer and actress kept a certain degree of her private life away from the public eye. And when it comes to her relationship with dancer and choreographer Eboni Nichols, Queen Latifah has basically kept her mouth sealed about it. It is, however, rumored that the two met on the set of Dancing With the Stars in 2009.
But it was alleged that they did not begin dating until 2013. Latifah and Nichols often go out together in public, but no relationship status has been confirmed. Despite that, the couple seems to be growing their little family and have recently welcomed a baby boy. The couple named their baby boy, Rebel. When it comes down to privacy, Queen Latifah seems to have it all figured out.
Robin Robberts And Amber Laign – 15 Years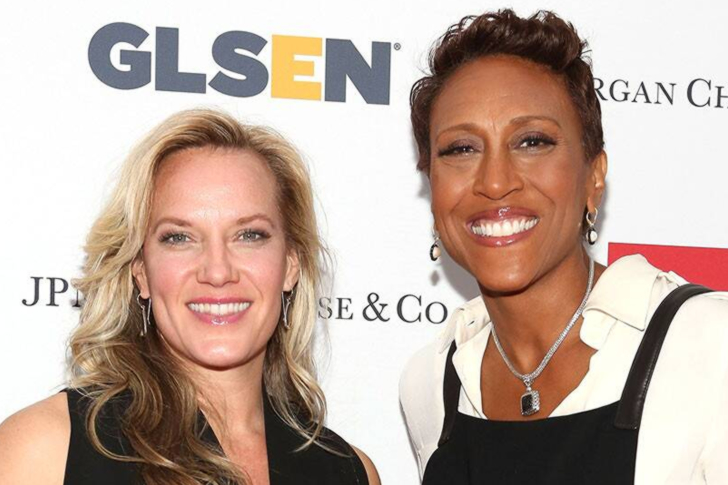 Robin Roberts is an American broadcast host well-known for being the anchor of ABC's Good Morning America. Robin originally hailed from Mississippi and went to Southeastern Louisiana University, where she finished a degree in communication and graduated cum laude. After graduating from college, Robin began establishing her career and quickly gained traction. By the year 2005, Robin was already an accomplished TV host and anchor.
Even though Robin and Amber have a 14-year gap, they still fell in love. That was also the year that she met her partner, Amber Laign. At that time, Robin hasn't come out as a lesbian, so much of her life with Amber was kept hidden. In 2013, Robin finally revealed her true identity and quickly began speaking about Amber. Last July, the couple celebrated 15 strong years of being together, and we couldn't be happier for the two!
 Jerry Seinfeld And Jessica Seinfeld– 21 Years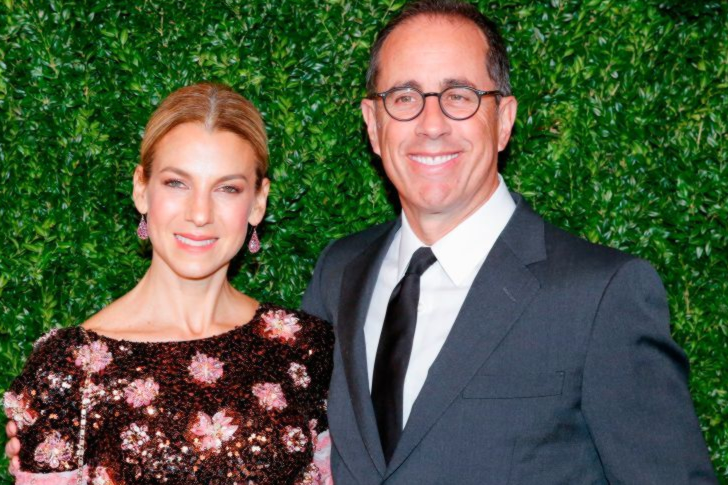 Being married to one of Hollywood's most famous and wealthiest stars can surely present some challenges. However, Jerry and Jessica have proven the Hollywood marriage curse wrong for 21 years now. The two first met during a gym session in 1998 and began dating shortly after. In fact, Jessica was actually married to someone else when they first met, but she wasn't happy.
However, their relationship did not sit well with some people, making it hard for the two to keep a certain degree of their private life away from public scrutiny. However, the public backlash did not hinder their love. After only one year of dating, the pair decided to tie the knot in a private ceremony in New York City. Twenty-one years and three kids later, Jerry and Jessica's marriage is still going strong.
 Winona Ryder And Scott Mckinlay – 9 Years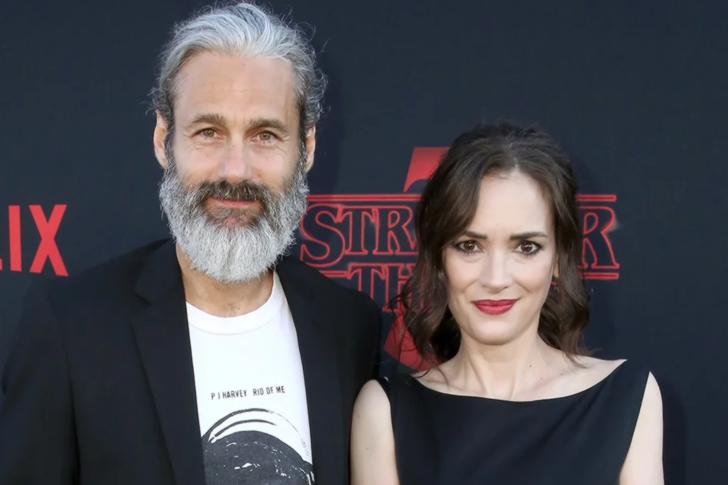 Apart from her acting chops, Winona Ryder is also known for dating some of Hollywood's dreamiest men. For this reason, Winona's romantic life has always been front and center of Hollywood tabloids. So it was somewhat of a surprise when she began dating designer Scott Mckinlay Hahn. Hahn is an entrepreneur known for his fashion investments. Although Scott also moves in the same circle as celebrities, he is relatively more low profile compared to Winona's former flames.
The two have been dating since 2011 and have kept most of their relationship private. However, don't expect marriage announcements from these two just yet. When asked why she would not consider marriage anytime soon, Winona simply answered that she would rather not have married at all than be divorced a couple of times. But who knows? Maybe the actress will change her mind.
David Crosby And Jan Dance – 33 Years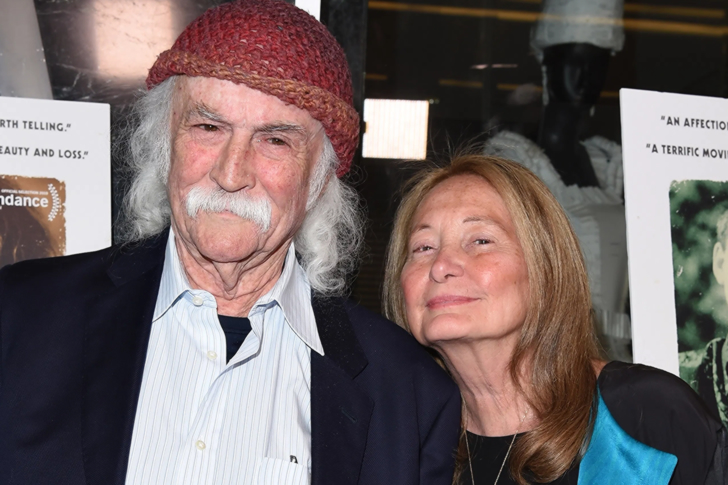 David Crosby is an American singer and songwriter best known for his affiliations with the bands The Byrds and Crosby, Stills & Nash. David Crosby and his band are also given credit for being the men behind Bob Dylan's The Tambourine Man. In 1987, after enjoying years of immeasurable success, David Crosby decided to settle down with Jan Dance. Back then, David was already 45 years old, and Jan was 35.
The two tied the knot in a simple ceremony in LA's Hollywood Church of Religious Science. Crosby had a biological son, James Raymond born in 1962. He was also the sperm donor of two children with her then partner Julie Cypher by means of artificial insemination. Since their 1987 union, Jan and David have endured highs and lows, but their marriage continues to grow stronger at 33 years.
Justin Timberlake and Jessica Biel – 12 Years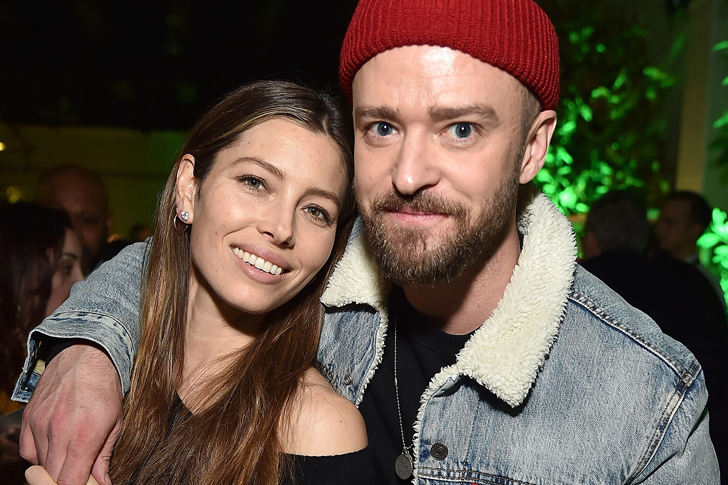 Justin Timberlake has been together with Jessica Biel since they met in 2007. They dated for four years and then got engaged, but they broke up three months prior to this. In 2012, their wedding ceremony took place in the Italian countryside. During the wedding, the bridegroom sang a special song written for the bride, who walked down the aisle in a gorgeous pink Giambattista Valli gown.
The couple got back together and Jessica asked for a $500,000 insurance if he ever cheats on her in their prenup. Aside from Justin's music career, he has his own clothing line and three restaurants as well. Jessica is a famous American actress known for Mary Camden in the family drama series 7th Heaven (1996–2006). 0The couple also has a minority share on the Memphis Grizzlies which helped Justin amass a $230 million net worth. They currently have a baby boy who looks just like his father.
Max Handelman and Elizabeth Banks – 25 Years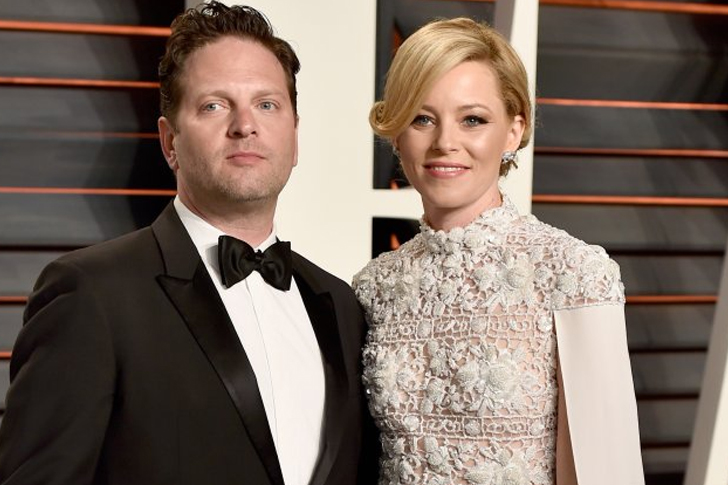 American film producer Max Handelman and Power Rangers actress Elizabeth Banks didn't meet in a Hollywood set but on the campus of the University of Pennsylvania back in 1993 where Banks graduated with excellent grades later. At first, she felt that she was never going to exchange vows with him. But in 2003, Elizabeth finally got to wear her wedding dress and walk down the aisle towards Max.
After 27 years, They are still happily married and have two boys, 8-year-old Felix and 7-year-old Magnus, but both were born via a gestational surrogate. When Elizabeth talked about their 27-year relationship, she said it's "the thing I'm most proud of". Both have successful careers and were able to amass a huge net worth. Their kids would probably not need a student loan when they go to college.
Ted Danson and Mary Steenburgen – 24 Years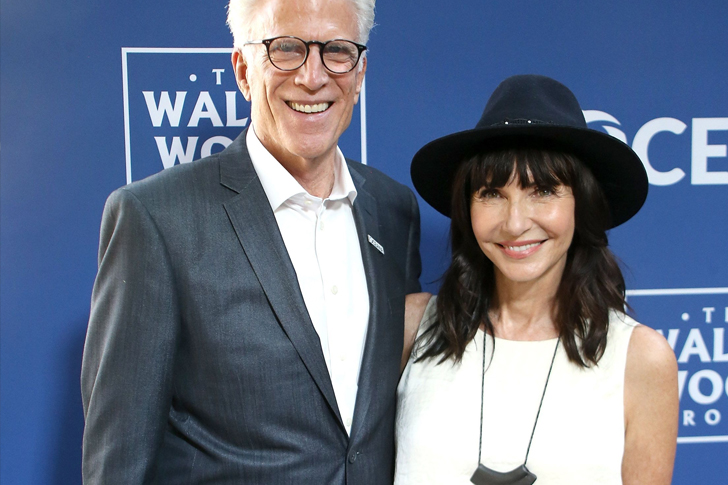 American actor Ted Danson is best known for his role as Sam Malone in the NBC series Cheers. Even if it was his most famous role, his most important part is in Pontiac Moon since he met Mary Steenburgen during this production. Mary and Ted fell in love while filming a canoe scene over the course of five hours.
Mary wore her wedding dress and exchanged vows with Ted back in 1995. They have been going strong for 24 years, and Ted is still madly in love with her. They celebrated their silver anniversary a few months ago, it's adorable that Mary posted a cute selfie of her and Ted. We're happy that they're still together after all this time. We hope they place some of their earnings in an investment account to help with their retirement plan.
Michel Stern and Lisa Kudrow – 24 Years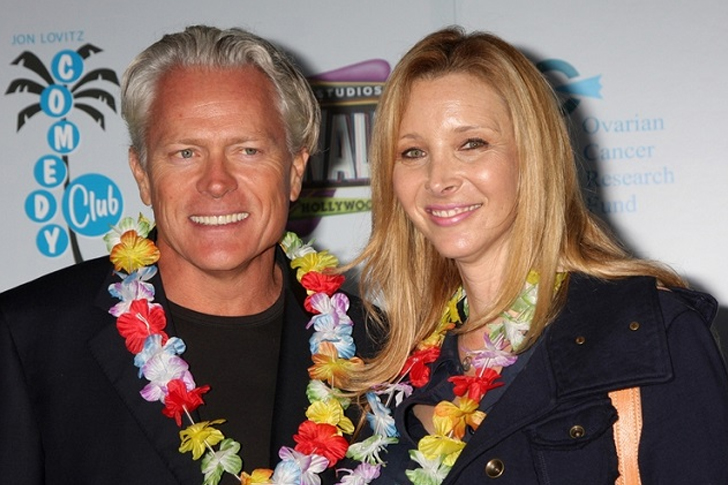 If you are a fan of NBC's comedy sitcom F.R.I.E.N.D.S., then you probably recognize Phoebe Buffay, or in real life, Lisa Kudrow. During the last season of the show, Lisa as Phoebe wore a beautiful wedding dress and got married. We're happy to say that it also happened to her when she exchanged vows with Michel Stern in 1995. Initially, he was dating a friend of Lisa's, but this relationship ended quickly.
No one could imagine, after six years, they met each other again at Lisa's birthday party. Later on they went out on a date and realized they have good chemistry. Michel and Lisa got married on 27 May 1995, in Malibu, California. In 1998, Their only child, Julian Murray Stern, was born. According to Lisa, working together on their problems and prioritizing commitment is what made their marriage successful.
Daniel Moder and Julia Roberts – 17 Years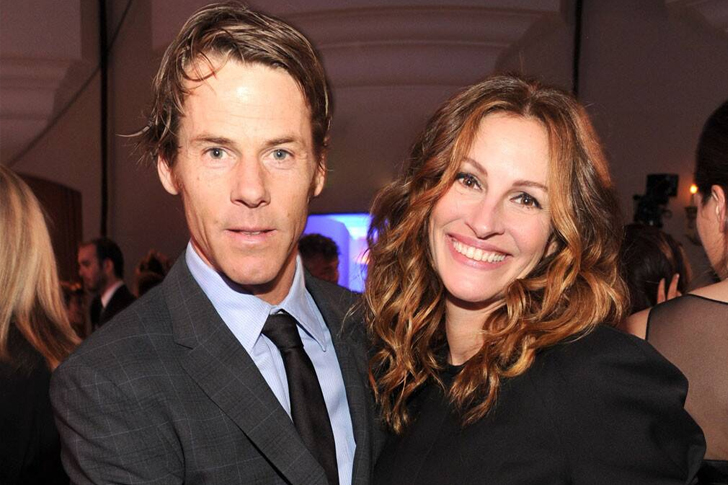 Back in 2002, actress Julia Roberts walked down the aisle wearing a beautiful white wedding dress towards her husband, cinematographer Daniel Moder. Two years before that, Roberts and Moder met whlie making movie The Mexican, which starred Roberts alongside Brad Pitt. Before Julia got hitched, she experienced several problematic relationships and Moder is a cameraman on the film. But now, she is happily married and has a family that supports and loves each other.
Compared to other celebrities in this list, Daniel and Julia didn't hire a lawyer to draft a prenup agreement. With Julia's net worth, it's great that she trusts Daniel completely. In fact, they did stand the test of time and are still happily married to this date. It's also surprising that she is now half a century old. She has the looks and the body of someone half her age!
Kevin Bacon and Kyra Sedgwick – 29 Years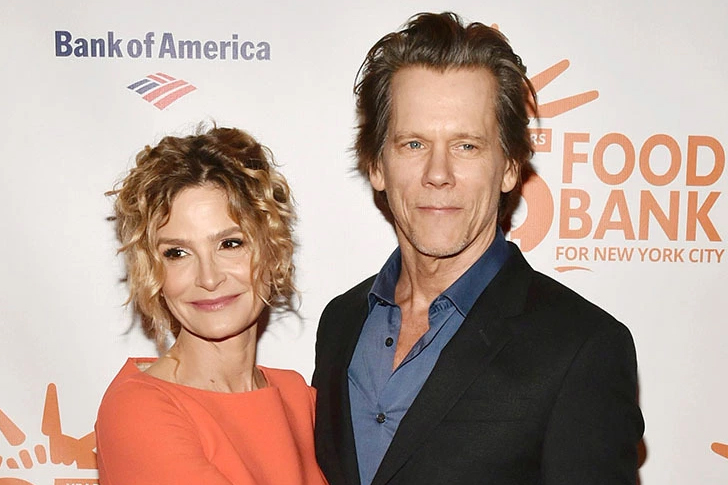 Kyra Sedgwick is best known for her role as Brenda Leigh Johnson in TNT's crime drama The Closer. But maybe the best project for her is the 1980s drama Lemon Sky because this is where she met her now-husband, Kevin Bacon. According to him, the two of them had already met when Kyra was 12 years old. After Kevin performed at a play, they met coincidentally at a deli nearby.
Now, they have been happily married for 29 years and still crazy about each other. And they shared a 28-year-old daughter, Sosie, and a 31-year-old son, Travis. Sosie and Travis also pursued their careers in the entertainment industry. Sosie bacame an actress and Travis is a musician. With both of them having successful careers and probably tons of investment money, they can already start executing their retirement plan.
Tom Hanks and Rita Wilson – 30 Years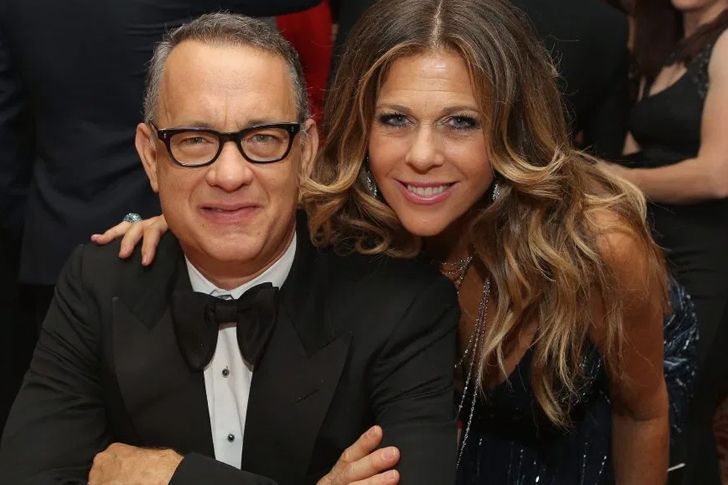 Do I still need to introduce the Oscar-winning actor, Tom Hanks? He may have worked on a lot of productions, and most of them brought him fame, but one project he probably wouldn't trade for is the 1988 film Volunteers. It's because this is where he met his current wife, Rita Wilson. A year later, this Cast Away actor exchanged vows with the Runaway Bride actress (and no, Rita didn't run away).
In 1990 they welcomed their first child and five yeas later the second child. Tom also has two children with his ex-wife Samantha. In the 30 yeas since they married, Rita and Tom have been through a lot. Rita was diagnosed with breast cancer and went through a surgery In 2015. Tom was there for her the whole time. Tom shared that he never feels alone with Rita in his life.
Bryan Cranston and Robin Dearden – 30 Years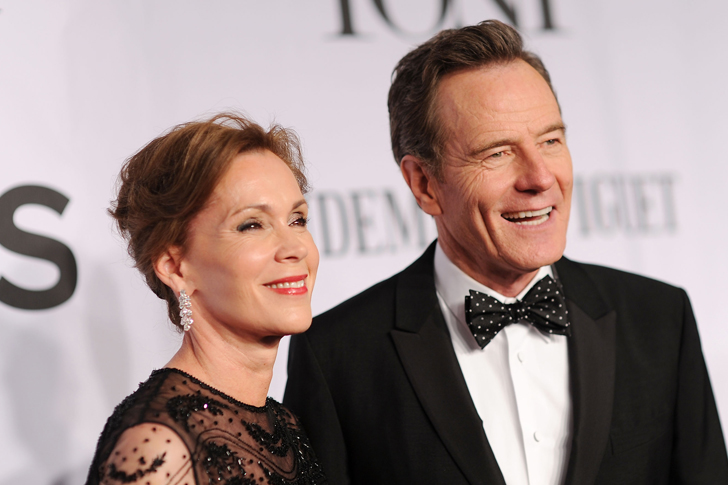 Breaking Bad actor Bryan Cranston met actress Robin Dearden when they were filming the CBS series Airwolf back in 1986. He portrayed a hijacker of a cruise while Robin was a victim. It's interesting that Bryan had to take Robin as a hostage and put gun to her head at their first meeting, of course, it's because of the movie plot. They didn't immediately start dating because they were involved in their respective relationships.
After a year, they met again, and this time, they listened to their hearts. In 1989, Robin finally got to wear her wedding dress and tied the knot with Bryan. After some time, they welcomed their baby girl, Taylor. Taylor is 26 now and starred as Sad Faced Girl in the "No Mas" episode during the Breaking Bad season 10. With their combined net worth, these two can probably retire and still live a luxurious lifestyle.
Stedman Graham and Oprah Winfrey – 33 Years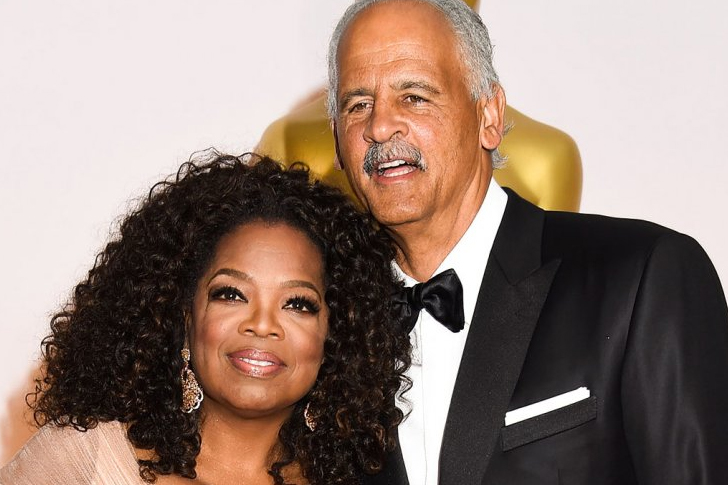 Need I introduce the famous television personality, Oprah Winfrey? She is one of the most famous women in the world. She met Stedman Graham in 1986, and they have been together for 33 years. Even if they got engaged, we never saw Oprah wear her wedding dress. She apparently doesn't want a traditional relationship, which Stedman respects. When Graham pretended to be a normal viewer and called in during Winfrey's talk show, Winfrey recognized her boyfriend's voice immediately, calling him "Steddy".
It's a fun episode of their relationship, but most of the time they have been kept intentionally low-key. Did you know that this famous billionaire once filed for bankruptcy? She even hired a lawyer to help her get through this event. We're glad that everything worked out in the end and that this couple is still happily together.
Christopher Walken And Georgianne Walken – 51 YEARS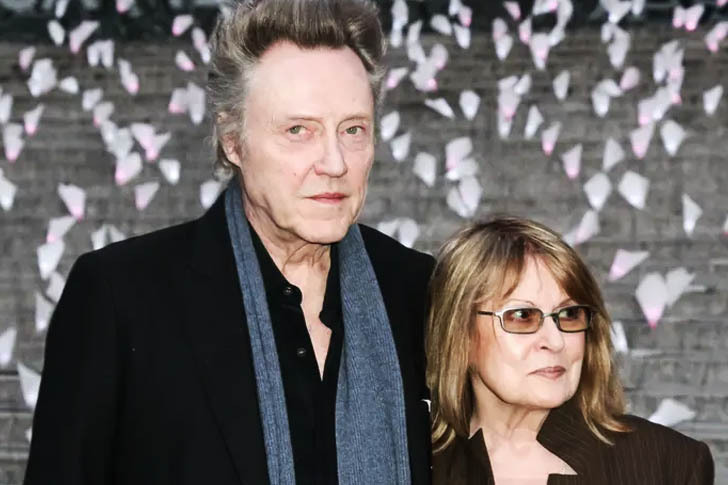 Marriages may be one of the most beautiful things in this world, but it can also be one of the hardest commitments to make. So imagine being married to someone famous to top off the challenges that come with marriage. Well, that has been Georgianne Walken's reality for the 51 years that she's been married to actor Christopher Walken. The pair met during the production phase of the film West Side Story. They later tied the knot in January of 1969.
The two have been happily married since, and have probably made countless investments together. Today, the couple continues to enjoy their prosperous careers and their happy marriage. It is worth mentioning that the couple decided not to have any children, which is very unusual among celebrities in the entertainment industry. They are living in Connecticut and have a vacation home on Block Island.
Matt Damon and Luciana Barroso – 15 Years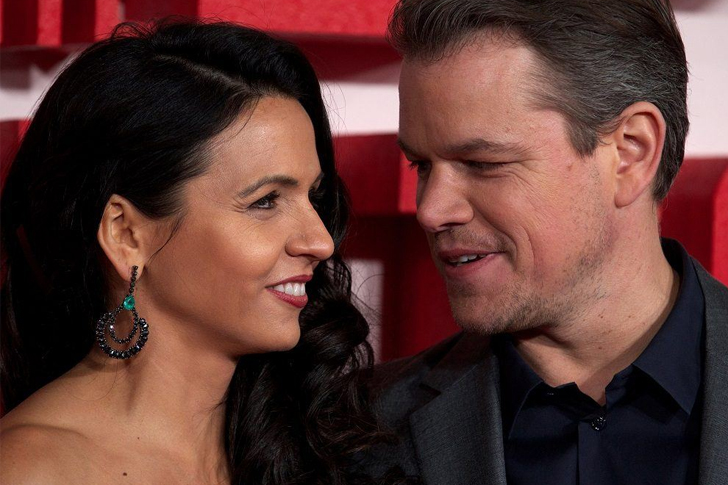 What a coincidence that actor Matt Damon has a love story with a movie-like plot. He was at a club in Miami when he met bartender, Luciano Barroso. Since then, they have been together for 15 years. Even if she wasn't an actress, her beauty stands out on the red carpet. This couple isn't the typical Hollywood couple.
They've tried to keep an 'normal' life. You'd be difficult to find any interviews with Barroso (she doesn't even have a public social media account). Even their wedding was just held in New York City Hall in December 2005 and was a very low-key affair. With an in-demand celebrity husband, you would think it's hard on their relationship. But Matt makes sure that the maximum time he can be away from her is two weeks. Now that's a good arrangement for them!
Alex Trebek and Jean Currivan Trebek – 30 Years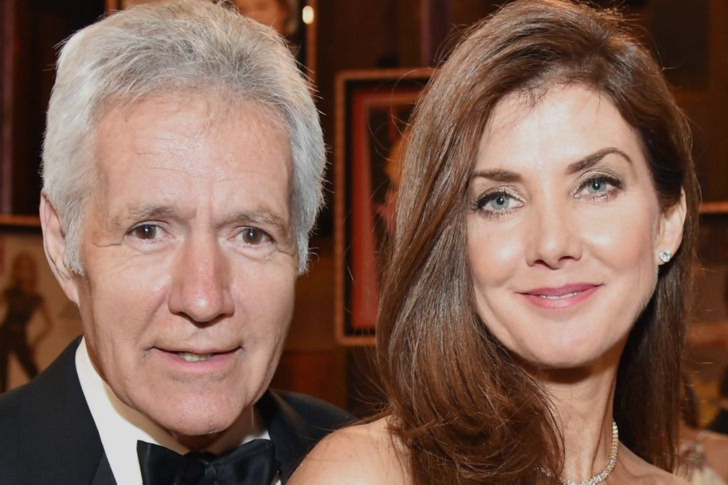 When it comes to Hollywood celebrities, there are only a few privileges not given to the rich and the famous – privacy and long-lasting relationships. But some Hollywood couples are defying the marriage odds, including celeb couple Alex Trebek and his wife of 30 years, Jean Currivan Trebek. The two met at a party in the late '80s, after which the Jeopardy! host invited the then 25-year old stunner out. The couple hit it off instantly, and the rest is history. We guess the two can give credit to cupid for crossing their paths.
Alex Trebek was, for the last 36 years, the host of the syndicated game show Jeopardy! Unknown to many, he wasn't the original game master, as the honor belonged to Art Fleming. Despite this, Trebek's loyal fans think that he should be the last standing host of the show— and he did try to fulfill it until his very last breath this November 8, 2020.
Erwin Bach and Tina Turner – 32 Years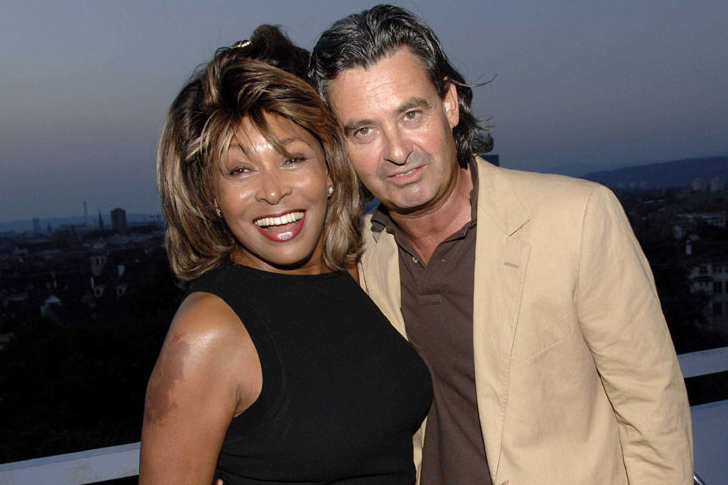 Globally-credited singer-songwriter Tina Turner was finally able to wear her wedding dress when she tied the knot with Erwin Bach in 2013. They've been together for 27 years before exchanging vows – and today, it's been 34 years since they started dating. Tina is already 77 years old, but she looks younger than her age. At this rate, her significant other needs to keep an eye on her because she's still very much sought-after. We all know, however, that the musical sensation has her heart set on Erwin alone.
Their story began back in 1986 when Turner met the German music executive, who was asked by her European record label to meet her at Heathrow Airport. Since that day, they became friends and, within the year, took their relationship to a new level. He was, by the way, a little more than 16 years younger than her, but as they say, love knows no age. To this day, the couple remains in love and happy.
Christopher Guest and Jamie Lee Curtis – 33 Years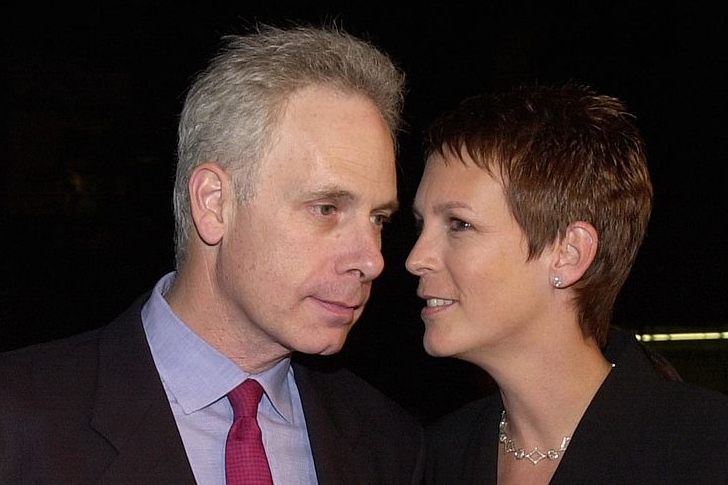 True Lies actress Jamie Lee Curtis first saw a photo of screenwriter and composer Christopher Guest in a famous magazine. After seeing this feature in 1984, she was sure that he would be on the other side of the aisle when she wears her wedding dress. They went on a few dates and then exchanged vows during the same year. Now, the couple has two children, Thomas and Annie. We bet that the happy couple has already placed a portion of their combined net worth in an investment account for their kids at this point.
Christopher holds a hereditary British peerage, and he is currently the 5th Baron Lord Haden-Guest. Though he was initially active in the Lords, the prevailing law prevented him such a seat in the parliament. For sure, it's quite a fairy tale honor for Jamie as an actress to be married to him for 36 years now.
Brooke Shields and Chris Henchy – 19 YEARS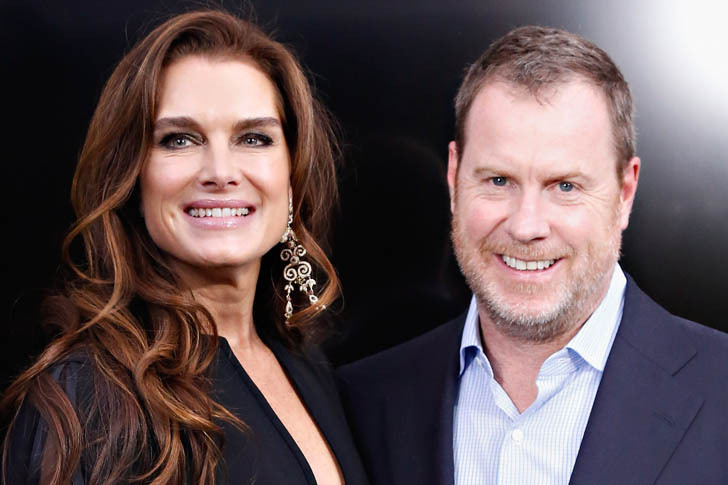 American actress Brooke Shields continues to be one of Hollywood's most beautiful faces. In true movie fashion, one lucky man by the name of Chris Henchy has managed to sweep the Hollywood beauty off her feet and into his arms. Brooke and producer Chris first met in 1999 on the Warner Bros. premises, got engaged in 2000 while on vacation in Mexico, and finally tied the knot in April of 2001. The pair have spent 19 years happily married to each other with two lovely daughters to boast. Happily, the couple currently resides in their lovely home equipped with some high-tech home security systems in New York City.
Whatever force drove both of them to each other back in 1999 took the stir from some mutual friends of the couple. Those friends must've been proud of themselves, seeing the family that the couple have become 19 years later. Last February 2020, Shields and Henchy appeared on the red carpet with their two daughters for the premiere of Impractical Jokers: The Movie, which they both directed, co-wrote, and produced.
David Beckham and Victoria Beckham – 21 Years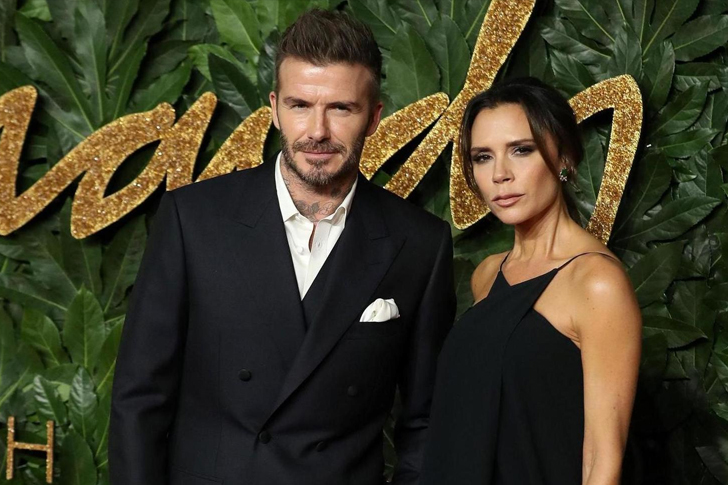 Even before their marriage, you probably already know these two. After David and Victoria Beckham tied the knot, they rose to become one of the most well-known families in show business. It was evident that these two had chemistry and looked great together, which is probably why they are 21 years strong now. Both Posh Spice and the famed football player have successful careers and hundreds of investments to secure their clan's future. Of course, they still teach their children how to work hard and be independent. Their sons and daughter are already banking on their talents and working hard in the same industry.
David and Victoria met back in 1997 after the Manchester United match wherein David requested to meet the Spice Girl member. A year later, they were engaged, and people just seemed to think that they've always been together forever. They are also proud owners of the Beckingham Palace in Hertfordshire, where Victoria gets to be truly queen. The Beckhams do seem to have it all at this point!
William H. Macy and Felicity Huffman – 36 Years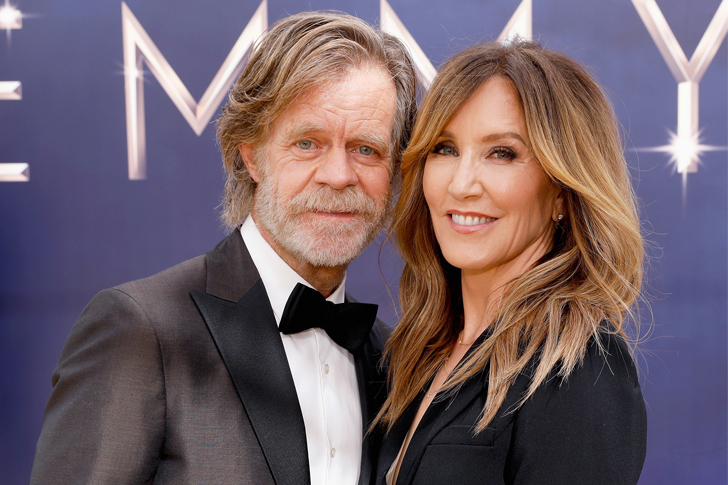 William H. Macy and Felicity Huffman first laid eyes on each other in the early 1980s. Surprisingly, they dated on and off for 15 years before Felicity decided to wear her wedding dress. It has now been 20 years since they exchanged vows, but they are still very much in love. Keeping the fire burning, Felicity shows her affection and keeps mentioning how she's crazy about William. We bet William feels the same, especially with this beauty by his side. With both of their combined net worth, they probably have enough money for their retirement plan and investment money to continue living luxuriously.
Other than their decades of romantic relationship together, Felicity and William have also repeatedly collaborated and appeared on TV, movies, as well as on stage together. In March 7, 2012, they were both inducted and had each received a star on the Hollywood Walk of Fame. We guess it's true that couples work better together.
Brad Hall and Julia Louis-Dreyfus – 36 Years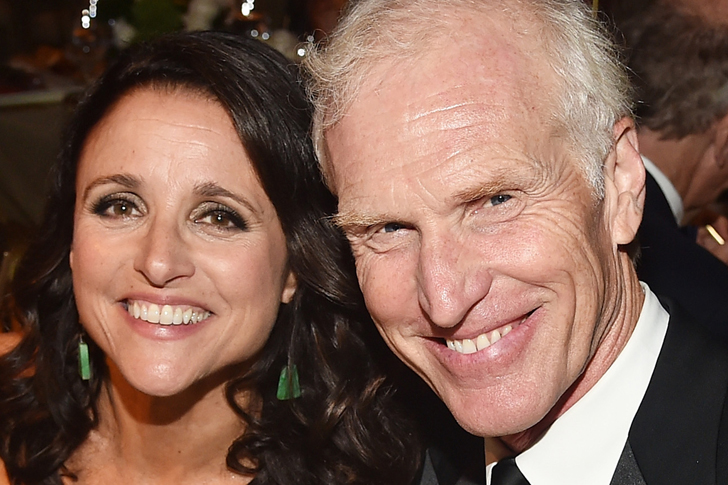 Julia Louis-Dreyfus first met Brad Hall in the early 1980s while they were both attending Northwestern University. Before the decade ended, she walked down the aisle with Brad waiting at the end of the altar. Ever since she became a mother, her family has become her top priority. Taking care of her two sons was easier because Brad was always there for them. With their combined net worth, we bet that their children wouldn't ever have to worry about student loans. In an industry filled with celebrity breakups, we're glad that these two are still together for more than 30 years.
Besides their already successful marriage, Brad and Julia are both thriving comedians and actors on their own. The couple is both award-winning in what they do best, proving how their partnership has brought out the best in each of them. Kudos to Brad, as well, for sticking to his wedding vow of being present "in sickness and in health" as the Veep actress recently battled for her wellness.
Ringo Starr and Barbara Bach – 37 Years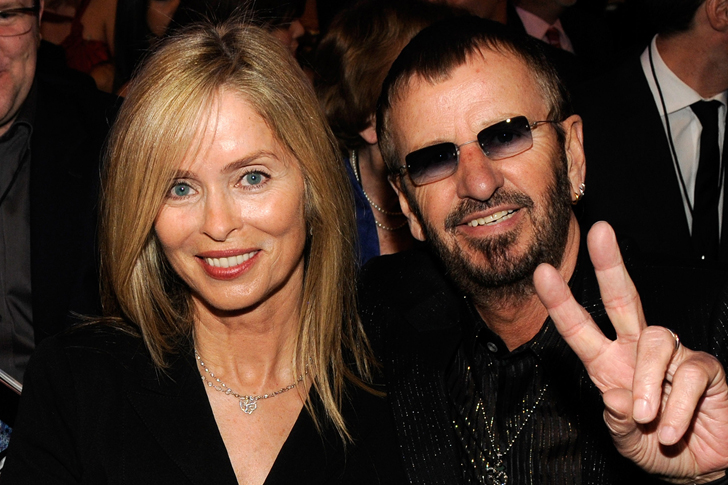 Who would have thought that Bond girl Barbara Bach would end up with the famous musician, Ringo Starr? The couple first met when they worked on the flick Caveman back in 1980. Since then, they started dating and fell in love. Major props to the Beatles member for making sure that he won the heart of this gorgeous actress! A year later, Barbara and Ringo said "I do." It has been 39 years since that fateful day, yet this pair's love has never dimmed.
When the couple met, Ringo was well past the peak of his fame as a former The Beatles star. He was also, at that time, a struggling dependent for many years. Despite the degree of their early struggles, the Mr. and Mrs. made it work. If you ask the model and former Bond Girl what the straight-forward reason how they've survived their unlikely pairing is, it's because she loves the man, and that's just it. Sure, what else could there be?
Courtney B. Vance and Angela Bassett – 38 Years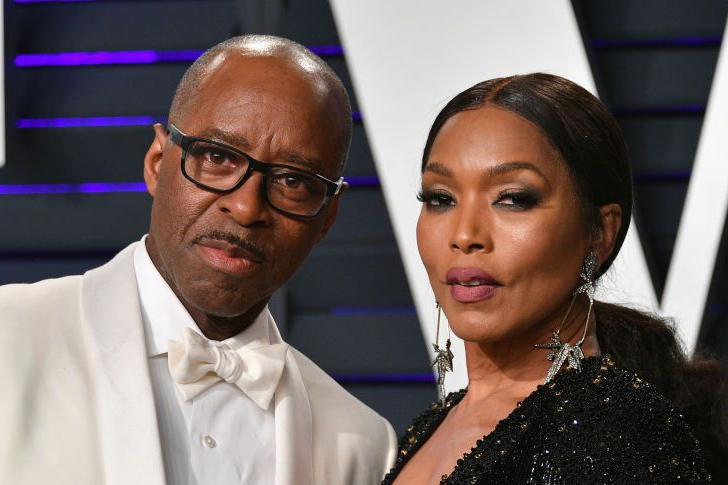 Angela Bassett is an actress who was best known for her work in the film American Horror. In 1980, she met actor Courtney B. Vance, and they eventually became a couple. He courted her for 17 years before Angela finally wore a wedding ring in 1997. Over the years, they have welcomed twins into their family, and the loved-up pair seems very happy with their family of four, even if it's a handful. Good thing that they can take on one kid at the same time. On top of that, paying for finances should be a breeze, given their shared net worth and investments.
Bassett and Vance have co-authored a book, Friends: A Love Story, with Hilary Beard, and for sure have been earning not just from the wisdom of their memoir but also from the book's royalties. The couple both participate in the annual Christmas celebration, Candlelight Processional, at Epcot.
Keith Richards and Patti Hansen – 39 Years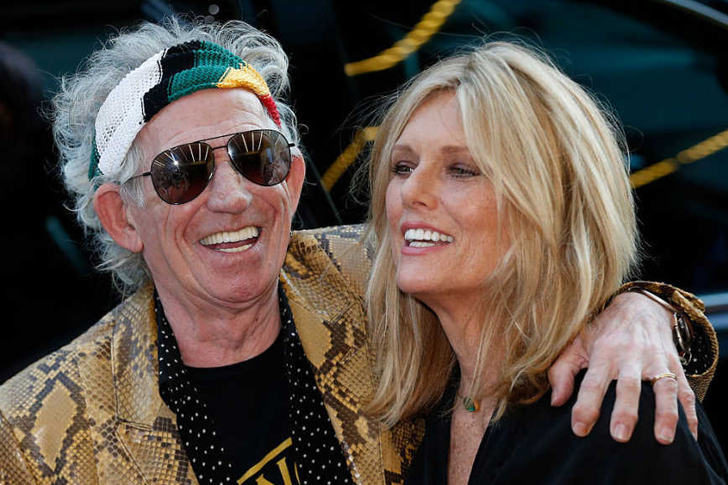 Model Patti Hansen was having a party for her birthday in 1979, which her future husband, rocker Keith Richards attended. Richards got into a little more detail about Hansen's party back in 1979. He recalls that they met in the only place that a supermodel and a rockstar like them could have possibly ever met – at Studio 54. Richards admitted that he was set up to meet her, and all he had to say was, "Hello, something's happening to me." And that was it! They met but didn't instantly connect until nine months later.
In 1983, Patti and Keith stated their vows. The rock star has repeatedly said that he was smitten with her years ago and confessed that he still feels the same today. Now, they have two lovely children, Alexandra and Theodora. Given their prosperous careers, we bet that their offsprings only get the best that money has to offer. In the future, they will also be free to select their college degrees and enroll in a school of their choice.
Neil Patrick Harris and David Burtka – 14 Years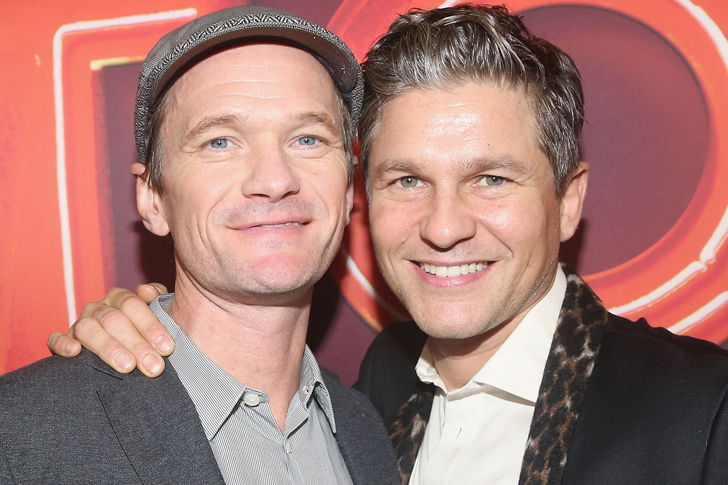 If you are a fan of the show How I Met Your Mother, then you probably recognize the name Neil Patrick Harris. Both Neil and his partner David Burtka are famous in show business and became more popular after being known as the fun couple. Their first date happened back in 2004, and as early as then, they had great chemistry. The two are very supportive of each other – Neil praises what an amazing chef David is and vice versa for Neil's career.
The Hollywood sweethearts got married in September 2014 and have since devoted their time to their growing family with son Gideon and daughter Harper. According to the couple, they keep their marriage strong and healthy with communication and going through therapy. They have been open about going to weekly therapy meetings for the past 15 years, and it works so far. This just goes to show that marriage counseling is not only for couples who have existing major problems, but it could also be a helpful way to nurture a deeper relationship with one's partner.
Don Gummer and Meryl Streep – 40 Years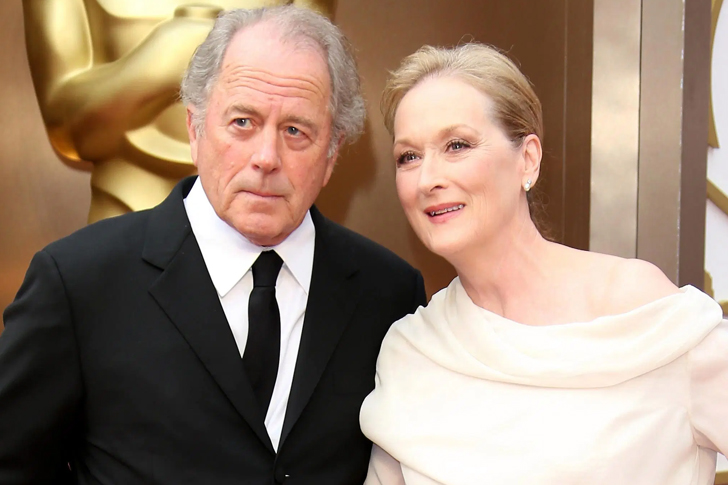 Meryl Streep is a famous actress who is credited as the celebrity with the most Oscar nominations. Aside from her talent, another reason for her success is her amazing support system in the form of her husband, Don Gummer. Take, for example, when she won Best Actress in 2012, you could see how happy Don was as the award was handed to Meryl. The two first met in 1978, and now they have four children. Beyond these basic facts, the details of what happens in their marriage are kept private. Clearly, it has worked for the better, as their relationship has not been subject to scrutiny and drama.
Unlike most Hollywood A-list contemporaries who often get married and then file for separation later, Meryl treats matrimony differently. It is quite apparent that the pair cherishes their relationship and considers it sacred. Forty years later, nothing has changed. Both Don and Meryl still stand side by side in support of each other during public events – and more so away from the spotlight!
Dave Chappelle And Elaine Chappelle – 19 Years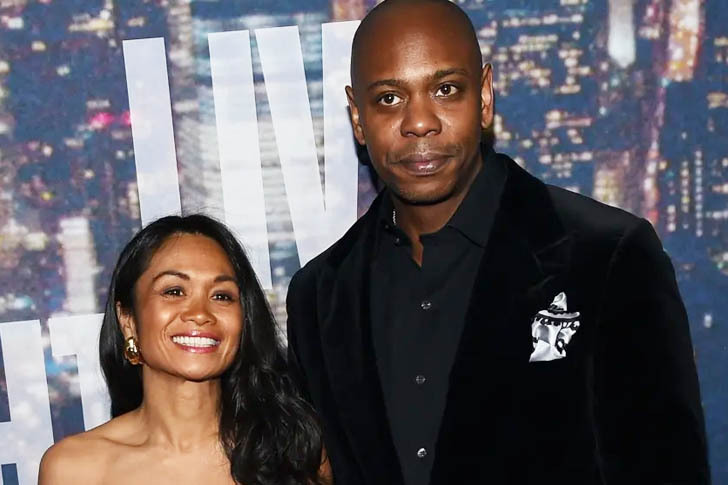 Dave Chappelle has been married to Elaine Chappelle since 2001. They have been together for 19 years, and Elaine has held Dave's hand ever since people started to know the famed comedian.
Dave moved to New York in the 1990s. At the time, he just graduated from high school. Although he had yet to obtain his college degree, Dave decided to pursue a career in stand-up comedy. In this aspirant's case, following one's passion has led to triumph. Soon after, the couple met and quickly got into a relationship. After dating for a little while, they ended up tying the knot. Now, they share three kids: Sulayman, Ibrahim, and Sonal.
Although not much about their longstanding relationship has been spilled, the pair continues to appear strong next to each other in Hollywood events. Dave is an open book on so many different fronts, except only when it comes to his personal life, where he's usually not that forthcoming. Anyhow, they've been solid all these years, and we're sure they'll always be.
Darren Le Gallo and Amy Adams – 17 Years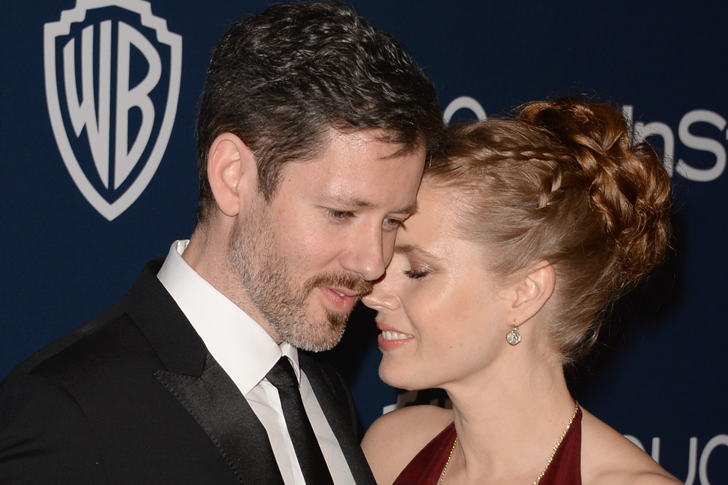 Not only is actress Amy Adams one of the highest-paid actresses in the world, but she is also one of the luckiest, staying strong with her husband even as she leads a busy lifestyle in the industry. Though the pair has been together since 2002, Amy and now-husband Darren Le Gallo only got to exchange vows in 2015.
Amy met Darren back in an acting class back in 2001, but then the timing wasn't right between them. According to her, Darren wasn't just assertive back then, but a year later, after they acted together in a short film, they finally started dating. Despite her still getting over another guy, he insisted on taking her out. Here they are now, still happily married. Amy always mentions how she is very grateful for Darren and his support. Having an in-demand Hollywood actress for a wife can be quite taxing, but he has been very considerate through it all. With Amy's devotion and Darren's understanding, it's no surprise that this admired relationship never ran out of gas.
Terry Crews And Rebecca King-Crews – 30 Years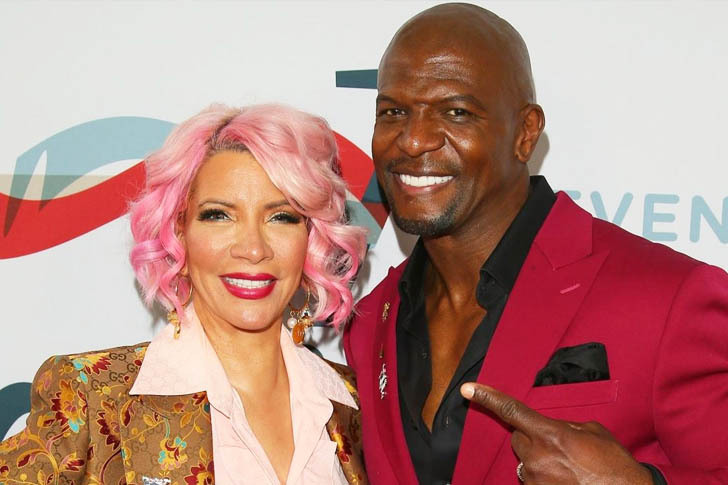 In case you don't know, your favorite comedian Terry Crews has been married to Rebecca King for 30 years. The two tied the knot in 1990 and never left each other's side since then.
Terry and Rebecca's love has served as insurance to surpass a lot of challenging times. They have lived up to the words "through thick and thin," continuously having each other's back. In fact, Rebecca was proud to say that she married her best friend. Terry and Rebecca first met in the 1980s. At the time, they were still attending Western Michigan University. They quickly got off and had been together since then.
Though it wasn't love at first sight for the couple, they both have weathered through so much that they've become just the right person for each other. Now, parents to five beautiful children, we're sure that there's no storm in life this tough family can handle.
Will Smith and Jada Pinkett Smith – 23 Years
Will Carroll Smith is one of the highest-paid actors in Hollywood. If you ask us, he's also one of the most loyal, having been married to Jada Pinkett Smith for so long. Before they tied the knot, neither hired a lawyer to draft a prenup agreement. They have been together for 23 years and are still in love, despite the rumors of their split and gossip about troubles. The couple has two children who are also making their way in the showbiz industry. Their kids, Jaden and Willow, don't completely rely on their parents' vast net worth. Instead, they work hard to make a name for themselves without having to use the power of the Smith surname.
In the spirit of dedication to the candid discussion on their recent Facebook Watch show, Jada literally turned tables when she addressed the most controversial questions about the couples' relationship. The best thing about this bold move is how she got to do it together with her husband, Will. Their marriage has only gotten strong and has officially overcome yet another storm.
Seth Rogen and Lauren Miller – 14 Years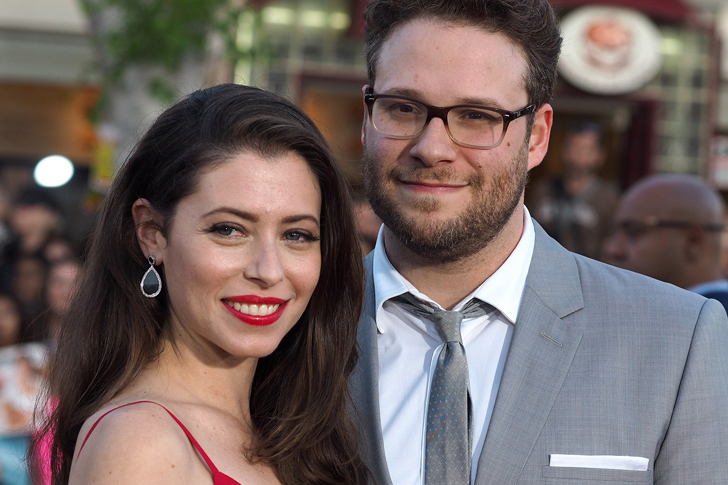 If you like comedy, then you probably know Canadian actor Seth Rogen. Before he hit the big screen, he started working as a stand-up comedian. He worked on dozens of projects, but one of the best ones is the Da Ali G Show. It wasn't great just because it was his big break, but this was also where he met his wife, Lauren Miller, back in 2004. They became great friends before they started dating. Some say their first meeting involved eating grilled cheese sandwiches and playing Scrabble until sunrise. In 2011, he was finally able to see Lauren in a wedding dress.
Fun fact: The couple has kept their relationship pretty much low-key until they revealed how they tend to order their food often in Postmates. The Pineapple Express star further announced that their most challenging times are when neither of them knows what to eat as they're forced to dig deep to find their craving. When it comes to picking food, the couple hardly ever disagree. That's a feat that definitely deserves credit.
Lily Tomlin and Jane Wagner – 48 Years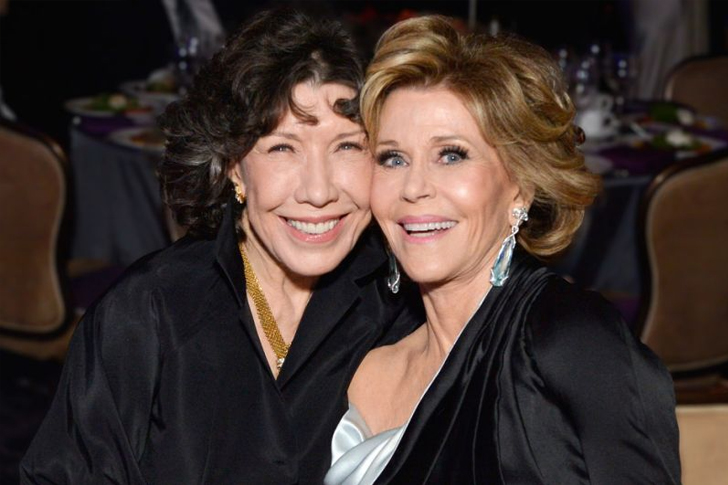 When Lily Tomlin was set to portray Edith Ann in Rowan and Martin's Laugh-In back in 1972, she needed someone to help her get the credit role right. Guess who was there to help her – her future wife, Jane Wagner. The couple has been together for 42 years before they got married in 2013. We wonder if both of them wore white wedding dresses, but their outfit doesn't matter as long as they were able to exchange vows. Currently, they've been together for 49 years – that's almost half a century! We hope they share with us the secret to their successful marriage.
The co-stars admitted that it all started because they just immediately clicked. From collaborating on award-winning projects to getting married and having ideas about children, the couple always shares the same wavelength. This must explain why, in everything personal and professional, they just love working together. Despite ultimately deciding not to have children, Lily and Jane feel fulfilled with their basic family unit.
Elton John and David Furnish – 26 Years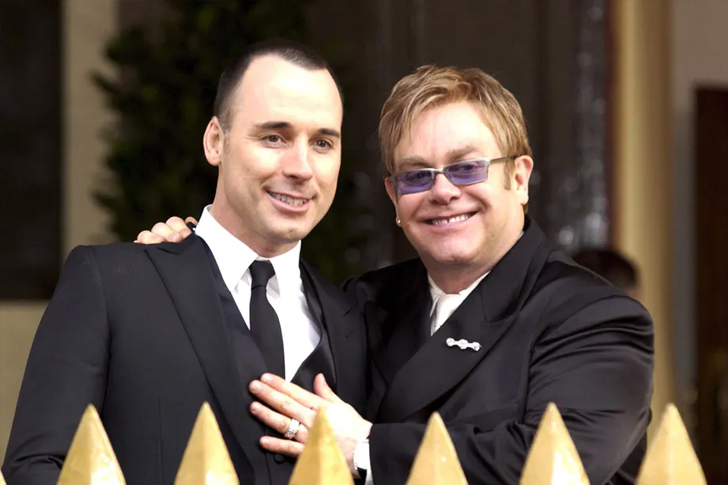 Five-time Grammy award-winning musician Elton John probably doesn't need any introduction. He bagged an Academy Award and a Golden Globe, to name a few outstanding credits. In 1993, he met his partner, the Canadian filmmaker David Furnish. It was only in 2014, however, that they were able to exchange vows. This was the year that England legalized gay marriage, and we're certainly glad that more couples can come forward and have their right to enjoy wedded bliss. The Hollywood pair was so overjoyed that they even chronicled the special day on Instagram!
Today, David serves as a member of Elton John's AIDS charity board. Annually, they host a black-tie event to raise funds for the organization very near to Elton's heart. In an interview, the Candle of the Wind singer revealed that their love for each other got better and better over the years— although he acknowledged that things still have to be worked out every now and then, especially when you're married.
Kirk Douglas and Anne Buydens – 65 Years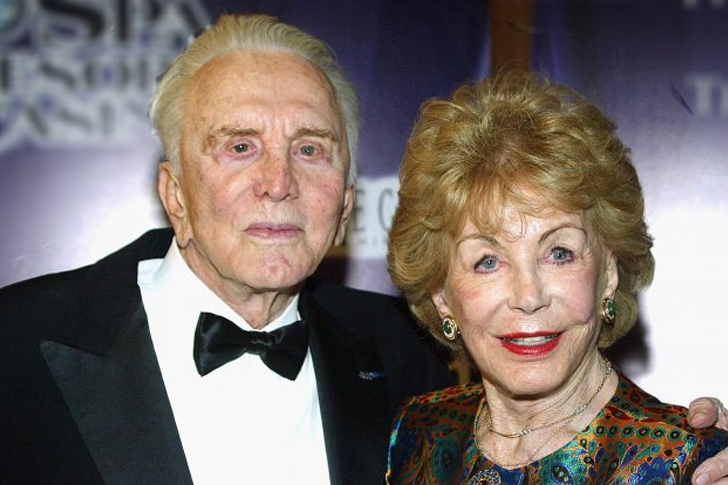 Kirk Douglas is a historic icon and one of the most popular celebrities during Hollywood's Golden age. In 1954, he was finally able to see his fiancée, producer Anne Buydens, in a beautiful wedding dress. This year, they have been together for 65 years! It's rare to find couples who last for more than half a century in the entertainment industry. What's more of a shocker is that Anna still stands strong at 101 years old, while Kirk lived to be 103 years old before he breathed his last this February 2020.
Douglas became the leading box office star from the '50s to the '60s. He is known for his roles in heavy dramas and war and western films, including his first lead role in the 1960 film Spartacus. Decades after, he was also recognized for his work as a director, producer, and author. Through all the plot twists and changes in his Hollywood career, one thing remained constant: Anne. Imagine spending more than half of your life with another person! We're glad that they have found a degree of forever in each other's arms.
Ozzy and Sharon Osbourne – 40 Years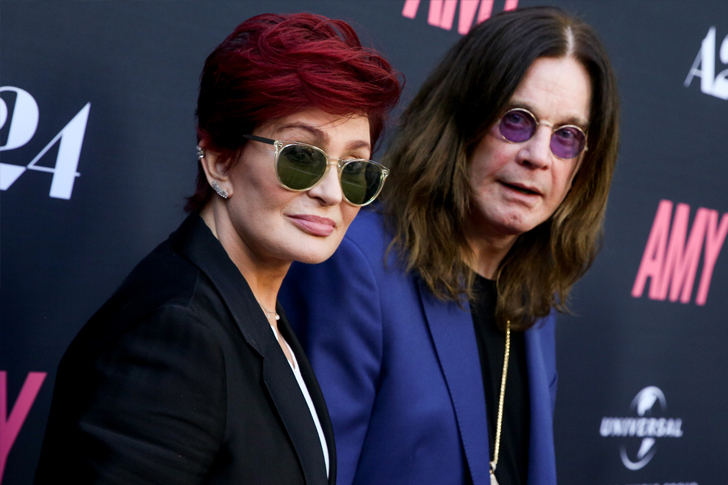 Ozzy and Sharon Osbourne first met back in 1979. Moving forward three years, the pair finally sealed the deal. They have been together for 41 years now, but just like every other marital relationship, it wasn't always easy. We're glad they managed to sort things out in the end, though. In fact, their daughter Kelly mentioned that her parents are still very much in love, which makes her happy as well.
Despite the struggles in their decades-long marriage, Ozzy and Sharon Osbourne decided to stick together. No matter how intense the degree of disagreements get, what's important is they continue to fight for their relationship. Given what he went through, Ozzy has his children to be grateful for and his parents to thank for showing him what true love is –not to mention, he has a faithful and caring wife by his side! The story of their marriage is an essential topic in his September 2020 documentary, Biography: Nine Lives of Ozzy Osbourne.
Matthew Broderick and Sarah Jessica Parker – 27 Years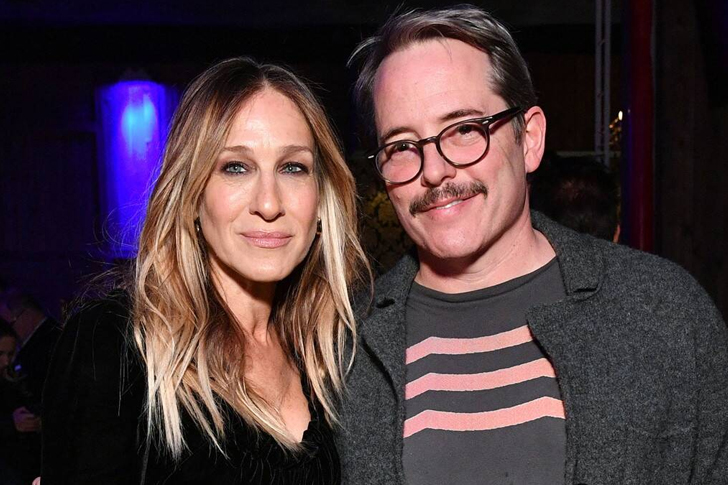 Who would have thought that Sarah Jessica Parker's greatest wingman would be her brother? In 1991, the Ed Wood actress met her future husband, actor Matthew Broderick. Six years later, they both sported wedding rings. They have been together for 29 years, and they now have three children. We hope they won't ever need to hire a lawyer for separation because they're one of the strongest Hollywood power couples that the public roots for! According to Matthew, the secret to a successful marriage is communication. There are little details known about their love life and family because they like to keep it private.
For the first time in decades, both A-lister actors will be back together on stage. They are returning to Broadway in early 2021 to revive Neil Simon's Plaza Suite, a comedy about three couples living in a Manhattan hotel suite. The two lead actors will portray all of the three couples' acts. Sarah could never be sweeter when she broke the news through her Instagram post and referred to Matthew as an actor she gets to love onstage and off.
Denzel and Pauletta Washington – 42 Years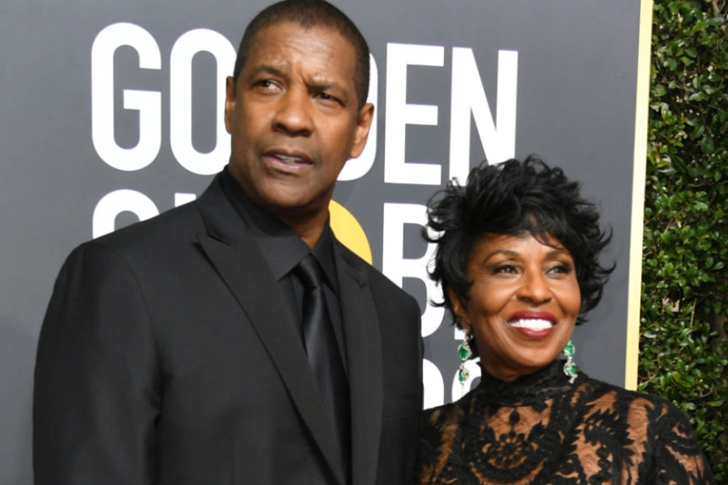 Actor Denzel Washington has worked on dozens of productions, but the most memorable one for him is probably Wilms. It's because this is where he met his future wife, Pauletta, back in 1977. Surprisingly, The American Gangster star asked for her hand three times and was rejected every time – talk about persistence! The phrase 'third time's the charm' doesn't apply here since she only gave in after a few more attempts. In 1983, Denzel was finally able to see Pauletta in a wedding dress. We're glad that all his efforts weren't in vain, and now, they are enjoying 43 years in matrimony— and looking forward to more to come.
Having one of the most enduring marriages in Hollywood is something Denzel and Pauletta get to celebrate. They owe their marriage secret to their fans, and Denzel is quick to give credit to his wife, who, according to him, did the heavy-lifting in making their marriage work.
Snoop Dogg and Shante Taylor – 29 Years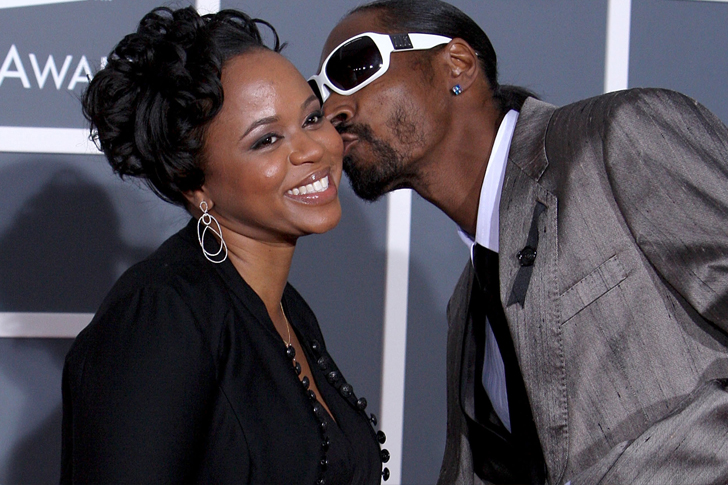 Snoop Dogg, or in real life known as Calvin Cordozar Broadus Jr., first met Shante Taylor when he was still a high school student back in the 1980s. Seventeen years later, Snoop took her hand in marriage. According to the rapper, he was too focused on his career that he neglected his family along the way. He eventually realized his mistakes and worked hard to rekindle their love. With his net worth right now, Snoop can finally focus all his time on his family.
It may be quite unlikely for this rapper, famous for his playful party rhymes, to lead a long-lasting marriage in an industry that rarely makes it possible, but he put in the work to make it happen. The music icon got it together and even married Shante a second time just to prove his commitment! Contrary to what others may think, but it's not money that brought them together. It's their long history of growth, stemming from being high school sweethearts.
Bob Eubanks and Deborah James – 15 Years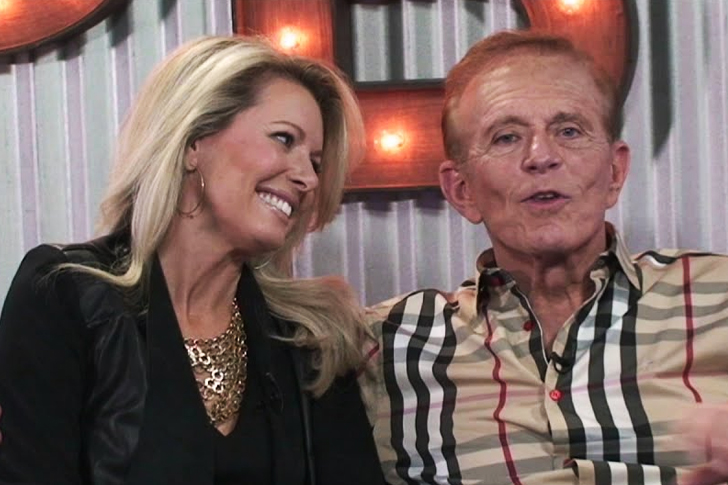 Bob Eubanks was one of the most popular television hosts during the 1960s. He was very entertaining and eventually rose to fame after working on Card Sharks and The Newlywed Game. Even now that the Golden Age of Hollywood is far gone, the famed TV show host continues to be active in the industry and is the star of Backstage With Bob. His wife, Deborah, on the other hand, has her own company called Bella Vita Events. Back in 2004, they exchanged vows, and we wonder if her company handled the event planning at the time? This year marks the 16th anniversary of their undying love for each other— and it seems like they're nowhere near in need of an attorney!
Bob Eubanks and Deborah James have proven that age difference is never an obstacle to true love. With almost two decades of a low-key relationship and their son Noah to prove it, we can be assured that this one is set strong. Together, they are such a delightful couple, and anyone working around them can surely attest to that.
Jason Statham and Rosie Huntington-Whiteley – 10 YEARS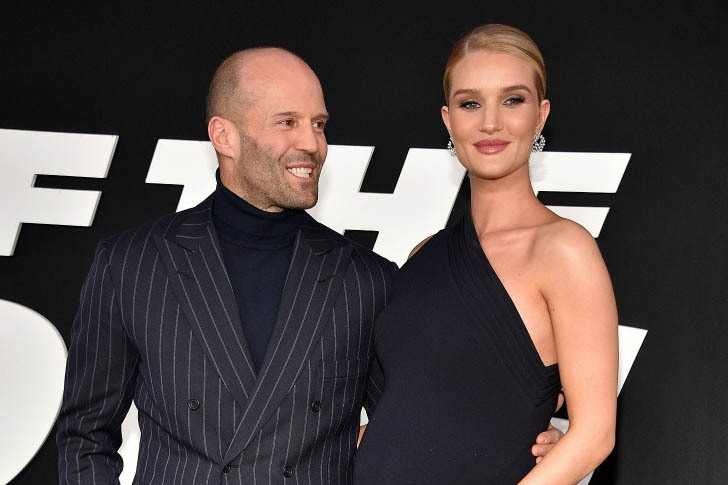 If we're going to talk about beautiful Hollywood couples, then we must not skip Jason Statham and Rosie Huntington-Whiteley. With Rosie being a multi-contract model as well as a former Victoria Secret Angel and Jason being an in-demand action film star, it's no wonder these two easily fell into the list of gorgeous Hollywood couples. To add, the picture-perfect pair has clean credit scores as well— all thanks to their multi-million net worth.
They began dating in 2010 and, though they have kept their relationship private, the couple has been inseparable ever since. The two got engaged in 2016 and finally tied the knot in a New Year's Eve wedding back in 2018. Rosie and Jason are now happily married with one child, Jack Oscar Statham. Their unconventional romance is something only a few people might consider ideal. They were in no rush to tie the knot, and their 20-year age gap was also not an obstacle. According to the model-turned-actress, Statham is nothing like her exes. She gushed about how easygoing their relationship is and how he makes her laugh every day. At the end of the day, that's what matters most.
Rod Stewart and Penny Lancaster – 22 Years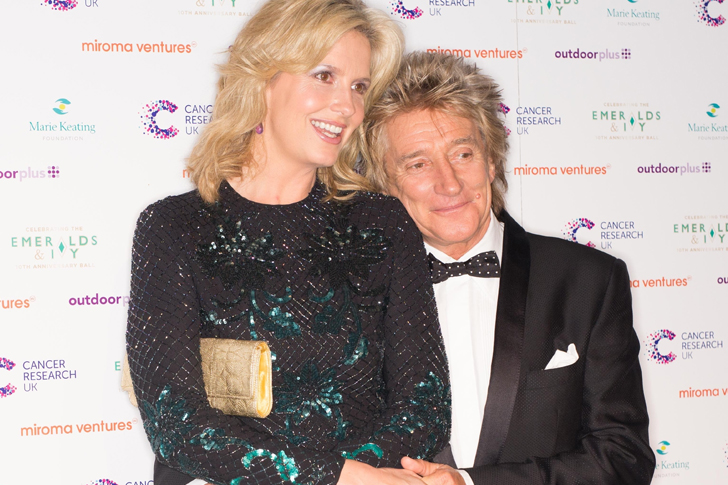 British rockstar Rod Stewart is a familiar name all over the world. Thanks to his successful music career, his net worth skyrocketed. He was able to sell records worth more than 100 million. Back in 2007, he and Penny Lancaster said, "I do." Almost a decade prior, they were already dating. Of course, the relationship was not taken well by some, as Penny is 27 years younger than him. She was a former model, but now she is a mother of one. They had their child back in 2011, and this kid would probably never need a student loan given the combined net worth that this couple has.
In an interview, Stewart relived how he met and won over Penny with an upside-down kiss. He also shared how he earned Penny's dad's blessing with a glass of whisky. According to him, their marriage followed after exercising great restraint and slow, careful deliberation of real intentions on his part. No wonder their relationship thrived and weathered storms.
Steve Martin and Anne Stringfield – 15 Years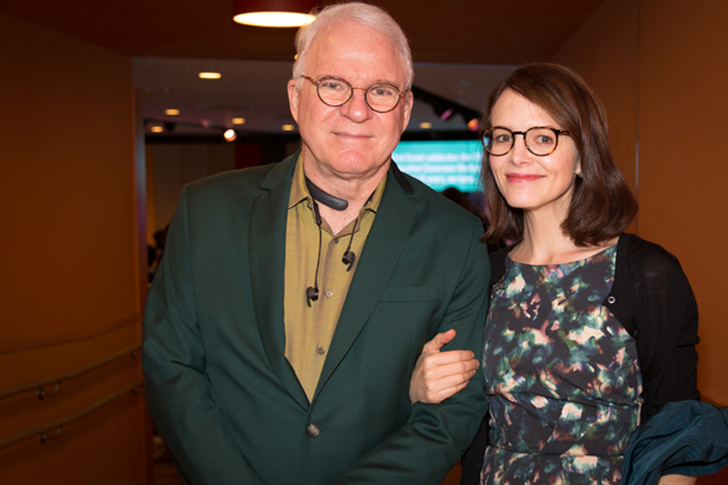 We wonder what it feels like being married to one of the most popular comedians in the world. Imagine laughing your heart out every day for the rest of your life. That's probably what writer Anne Stringfield has been experiencing ever since she exchanged vows with the famous comedian Steve Martin. It was back in 2007 when Anne walked down the aisle at their home in Los Angeles. They have now been together for 16 years and have a daughter who is seven years old. Aside from working in front of the camera, Steve is also a producer and a writer.
The couple met in 2004 when Anne was working as a fact-checker for The New Yorker. As part of her job, she contacted Steve to check on something about his comedy piece. Before they finally met each other in person, it had already been a year of continuously talking over the phone. Fate sure does work in funny and mysterious ways sometimes.
Larry and Shawn King – 22 Years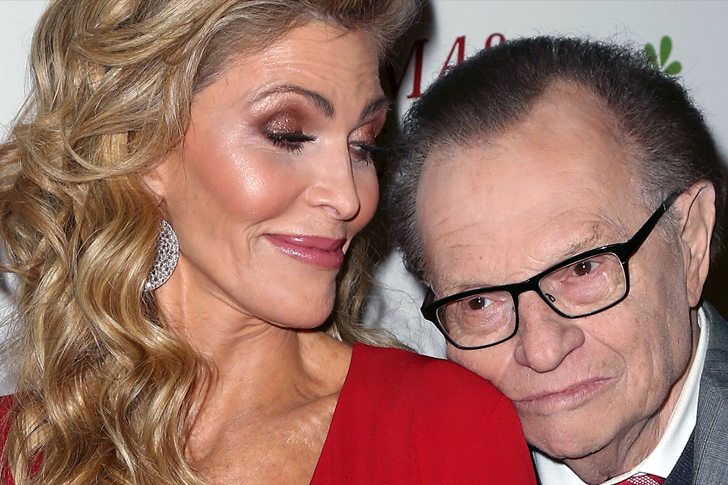 Have you ever heard or seen Larry King Live or The Larry King Show? Well, Larry King is a legendary icon in the entertainment industry, and he is still active even if he is already in his 80s. This year, he was recently hospitalized, so he had to balance his work with wellness. By the looks of it, having to juggle health with his job is nothing foreign since his wife, actress Shawn King, had to wear her wedding dress in a hospital room back in 1997. It turned out Larry was preparing for heart surgery when they tied the knot. We hope he acquired health and medical insurance when he was younger, just so he could be prepared in worst-case scenarios.
King married seven times in this lifetime, and it looks like Shawn will be the last. Although, there have been rumors circulating now of a possible breakup due to irreconcilable differences between the couple. We are sure, though, that with 23 years of marriage, the lovebirds will be strong enough to beat this ordeal together.
William and Elizabeth Shatner – 18 Years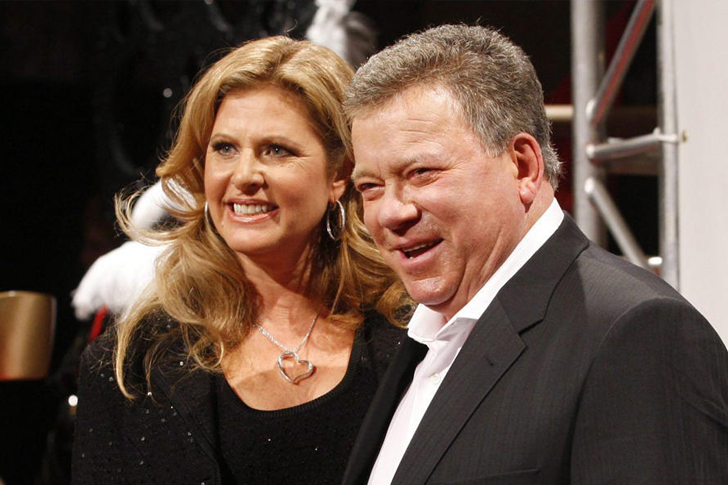 Another Hollywood icon on this list is William Shatner, who is best known for his role as Captain Kirk on the popular franchise, Star Trek. Aside from this sci-fi world, he also worked on Rescue 911 and The Practice. He bent the knee and eventually waited at the end of the aisle for Elizabeth Martin back in 2001. Now, they have been together for 19 years. Currently, William is set to work in Devil's Revenge and Senior Moment. Aside from acting, the iconic actor also writes music— and he even wrote a song together with his lovely wife.
Did you know that Elizabeth Shatner has been a horse trainer before she was wed? The equestrian may have dabbled in acting and photography, too. Her marriage with the Star Trek actor seemed to have amassed quite a list of real property investments and horses over the years, but they've recently reached the settlement to divvy up their belongings. The 89-year old Hollywood icon reflects how nothing makes him sadder than their shattered relationship, but he is fond of knowing how he is still considered a heartthrob.
Carlo Ponti Sr. and Sophia Loren – 46 Years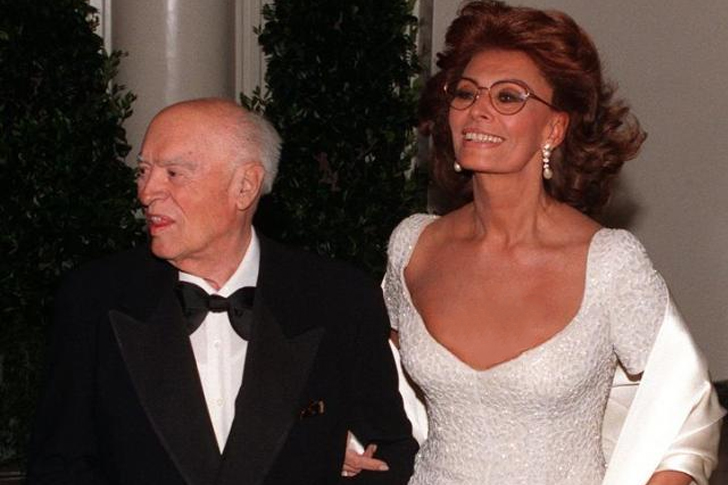 Sophia Loren was one of the most famous stars during Hollywood's Golden Age. She was just 16 when she met her future husband, Carlo Ponti Sr., who was twenty years older than her. They have been in a relationship for seven years when legal issues arose from Carlo's previous marriage. Four years later, they found a way to get legally married with the help of lawyers. Their romance span half a decade, only to be cut short with Carlo's passing in 2007.
In 2014, when Sophia published her autobiography Yesterday, Today, Tomorrow: My Life, she offered the panoramic view of her remarkable private life as Hollywood's Golden Age actress and some of the sizzles of the rollercoaster love story she had with Carlo. She revealed that once, she was almost swept away by Cary Grant's offer of marriage. Still, she remained faithful to then-fiancé Carlo and led loving their life together in Italy. Despite their early struggles to be married, they've only proven just how much they loved and fought for each other until the very end.
Bob Flick and Loni Anderson – 11 Years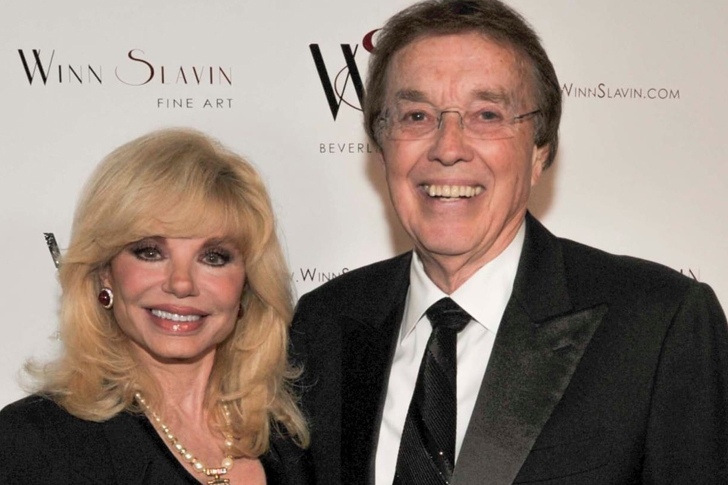 Actress Loni Anderson was best known for her credit role as Jennifer Marlowe in the television show WKRP in Cincinnati. This production made her a household name and helped increase her net worth. Long after her Hollywood heyday, she is still happily married to Bob Flick, whom you might remember since he appeared in The Brothers Four. It feels like the loved-up celebrities are still young newly-weds since they don't have any children. With their combined net worth, they can already retire and just travel all over the world.
Though Bob was just fine as a member of one of the most enduring musical groups in history, he was catapulted into the limelight when he married Loni. Even as a band member for over six decades since the musical group's formation in 1957, he has mostly maintained a low profile throughout his career. Very little is known about him until in 2008 after sealing the deal with the actress whom he met back in 1963 at a movie premiere in Minneapolis.
John Cleese and Jennifer Wade – 7 Years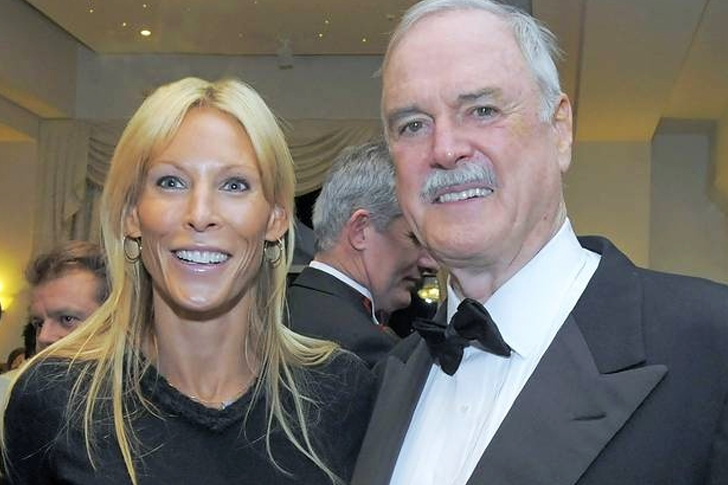 They might have been together for a number of years with a single digit, but this next couple has radiated nothing short of impressive chemistry. Actor and comedian John Cleese has been married to Jennifer Wade since 2012. By the standards on this list, their marriage is relatively new. Similar to other celebrities featured here, they don't want to have children. For their careers, he is best known for his work in A Fish Called Wanda, Fawlty Towers, and Clockwise. Jennifer was a model, and now, she works as a designer for jewelry.
The couple was recently spotted out and about London for a shopping spree, and they were holding hands while strolling. It has been eight years since they've been together, and Jennifer seems to be still all loved-up. If you can recall, last June, John made it to showbiz headlines when he was diagnosed with a health complication in his leg that needed to be removed. The comedian, in true cherry fashion, laughed and made light about it that it was just something a man at his age would have to deal with once a week. It also helps that he is secured financially with the help of health insurance!
Anthony Hopkins and Stella Arroyave – 16 Years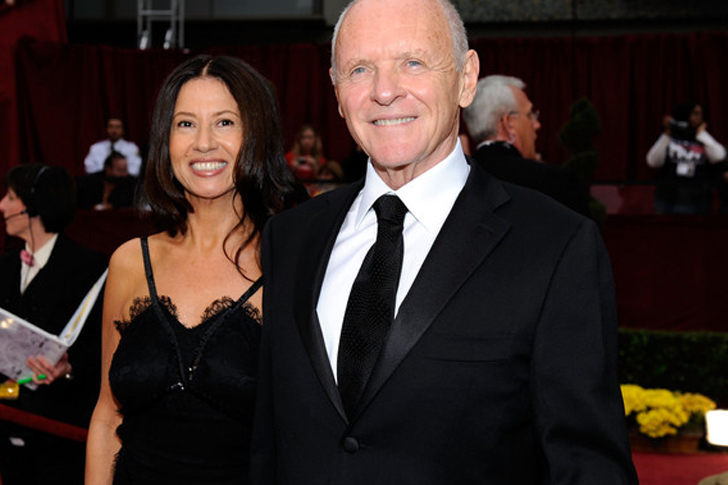 Award-winning actor Anthony Hopkins earned his accolades and reputation, mainly after he delivered incredible performances in films such as The Silence of The Lambs and The Remains of The Day. Currently, Anthony is still active in the industry, and his latest work is the film The Pope. In 2003, Anthony was finally able to see his fiancée Stella Arroyave in a beautiful white wedding dress. Even though Anthony is 20 years older than her, the couple did not let it get in the way of their storybook romance.
The legendary actor's personal life seems to be like a page taken out of a fairytale. After three marriages, he has finally found The One in Stella. He may be 82 now and enjoying the fruits from decades of credited film labor, but what makes him happy the most is his wife and the 18 years she has been with him. By the looks of it, the Mr. and Mrs. still have many loving years to go!
Michael Douglas and Catherine Zeta-Jones – 20 Years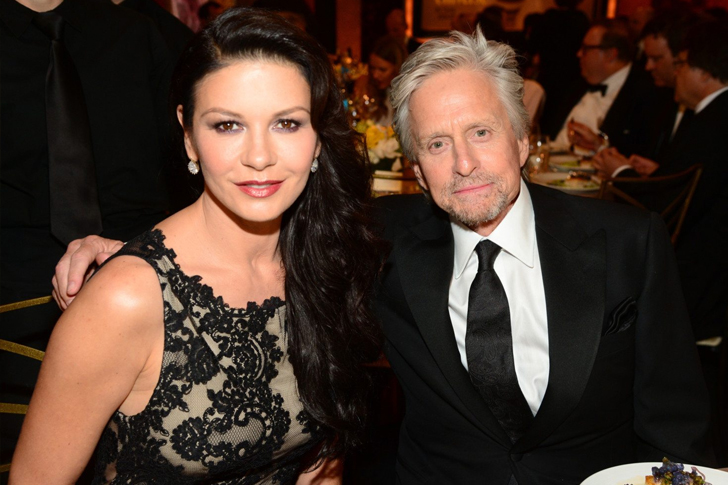 Prenup agreements are essential for celebrities, especially since they have their respective assets to take care of. In the case of Michael Douglas and Catherine Zeta-Jones, prenups are more than that. For their prenup agreement, Catherine is stated to get around $3 million annually, and if Michael cheats on her, she will get $5 million. We wonder what their lawyers thought about this uncanny arrangement. We also highly doubt that Michael will even glance at a different woman when the beautiful Catherine is by his side.
Early this year, the couple Michael and Catherine just marked their 20th wedding anniversary. Their celebration included exchanging sweet messages and declarations of love with each other on social media. Michael just went over the top by posting an audio clip about how when he first fell in love with Catherine – while watching her on-screen in the 1998 feature film, The Mask of Zorro.
Warren Beatty and Annette Bening– 27 Years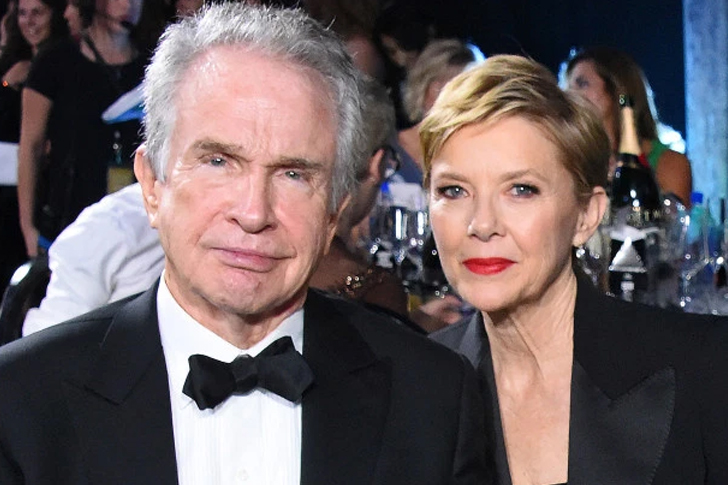 Aside from being an amazing actor, Warren Beatty is also a great filmmaker. Thanks to his skills, he became successful in the entertainment industry. Some of his famous works are Heaven Can Wait, Bugsy, and Reds. He's winning in his career as well as in his personal and love life as he captured the heart of gorgeous actress Annette Bening. In 1992, she was finally able to wear her wedding dress, and they exchanged vows. Now, they are a family of six, and it's incredible how she was able to stay in great shape after giving birth to four kids.
The couple first met while working on the set of the 1991 romantic gangster-drama Bugsy. While on-set romances are mostly deemed fickle and fleeting, theirs is a case unlike that. Twenty eight years later, here they are, a happy family of six and still in-love. On their first lunch-ever on set, Beatty had it right when he had the hunch that it would change his life forever.
Robert Duvall and Luciana Pedraza – 22 Years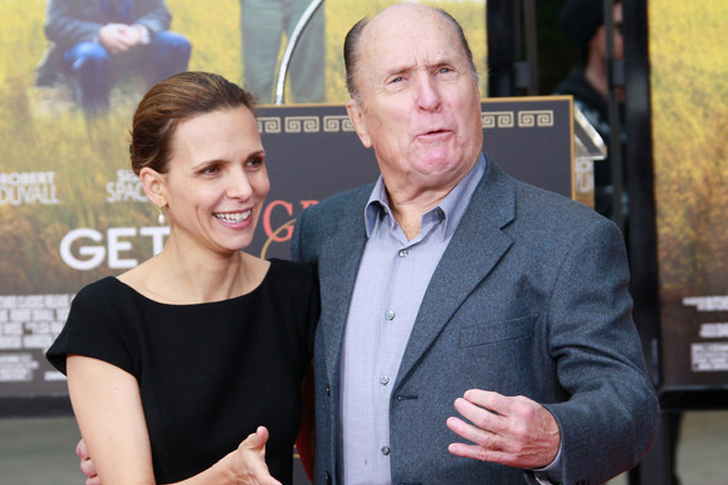 Robert Duvall was able to increase the degree of his net worth, thanks to his successful career. He started working in the entertainment industry back in the '60s – now that's an awfully long time enough to make a huge sum of money. Robert is best known for his work in Apocalypse Now and Lonesome Dove.
In 2005, he exchanged vows with Luciana Pedraza, who is 41 years younger than him. They have been together since 1997, and we're glad to see things are working out for them. Aside from acting, Luciana also worked as a director, and both of them are still active in the industry. The Hollywood legend's love story with his Saltean wife Luciana started when they met outside a bakery in Argentina. According to The Godfather star, he was on his way to the flower shop that was fortunately close at that time. So he went to the bakery instead. Had it been otherwise open, he might have missed meeting his wife.
Rupert Murdoch and Jerry Hall – 3 Years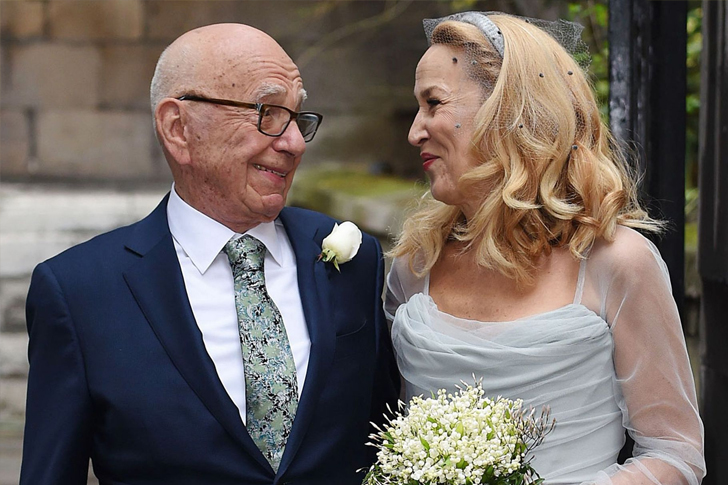 Rupert Murdoch is a familiar name in the media, which is no surprise given his illustrious career. He currently has $19 billion under his name, and a portion of this is from his work in the 21st Century Fox and News Corporation. In 2016, Rupert proposed to model and former actress Jerry Hall. We could just imagine the largeness of the rock on her engagement ring. Two months later, Jerry walked down the aisle, and they've been together ever since.
The media mogul and the model share quite an unexpected love story. Many have bet that they won't last long, but here they are four years after and still very much in love. Every year they celebrate their anniversary, they're proving their critics wrong. Despite their 25-year gap, it seems like this couple's love tank is filled with gas, judging by their public display of affection. In public, while vacationing, they hold hands and are often caught exchanging loving gaze. By how it looks, it's pretty much an ideal state for most couples out there.
Paul Mccartney and Nancy Shevell – 12 Years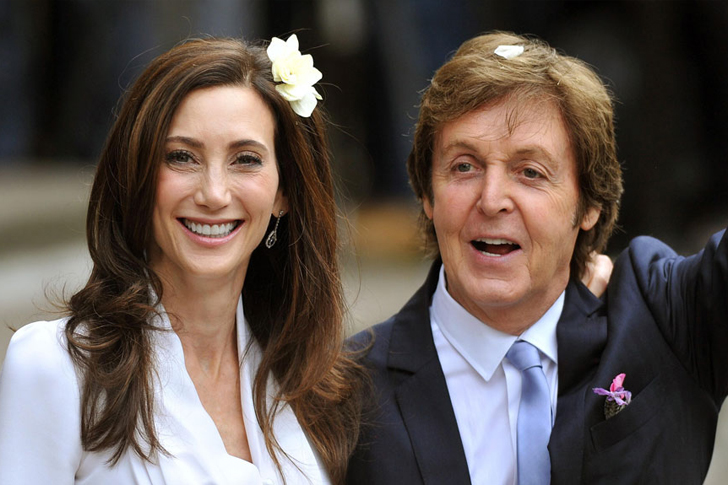 If you're a fan of the iconic rock band The Beatles, then you should know Paul McCartney. He and the other members of the band rose to international stardom during the '60s until the '70s. Even if he is already past his seventies, Paul still works in the music industry. But even if he didn't work, he won't ever need to file for bankruptcy, given his net worth. In 2007, he met his future wife, Nancy Shevell, who is seventeen years younger than him. They tied the knot after four years of dating, and it seems like they won't be having any children.
Despite being married three times, it has been a journey for this McCartney. He lost his first wife of 30 years, Linda, to cancer, but he never wants not-to-be married, so his second was with Heather Mills that only lasted for six years. However, in 2011 he married Nancy Shevell, and theirs have been a happy match.
Jeffrey and Ina Garten – 50 Years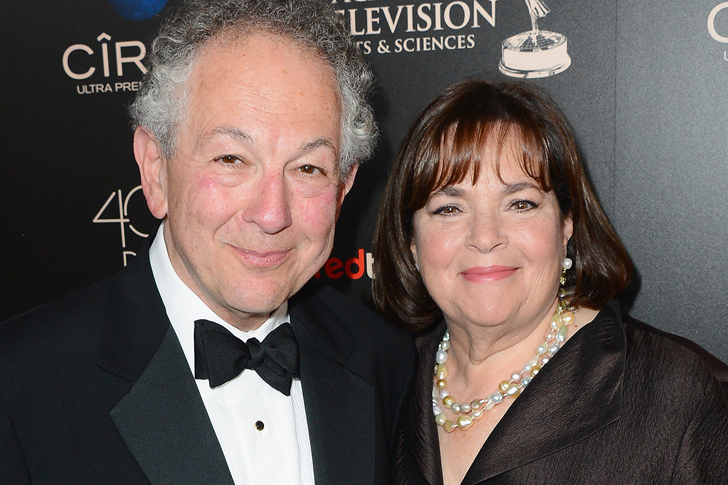 It was in 1963 when Jeffery and Ina Garten met and fell in love. She was only 15 years old, while Jeffery was 17 during this time. After five years of dating, she was finally able to wear her wedding dress and exchanged vows with him. For their careers, Jeffrey worked for the state department while Ina became a nuclear budget analyst. Even if they became very busy with work, they managed to make their marriage successful. It seems like they both share very good chemistry. We hope they share their marriage secret with us.
Ina Garten is also known to host Barefoot Contessa of the Food Network. Her performance as a host has earned her to win three Emmy Awards and led her to write ten best-selling cookbooks. Her most famous is Cooking for Jeffrey, which she released in 2016. Currently, the couple maintains a home in Connecticut and New York.
Sting and Trudie Styler – 26 Years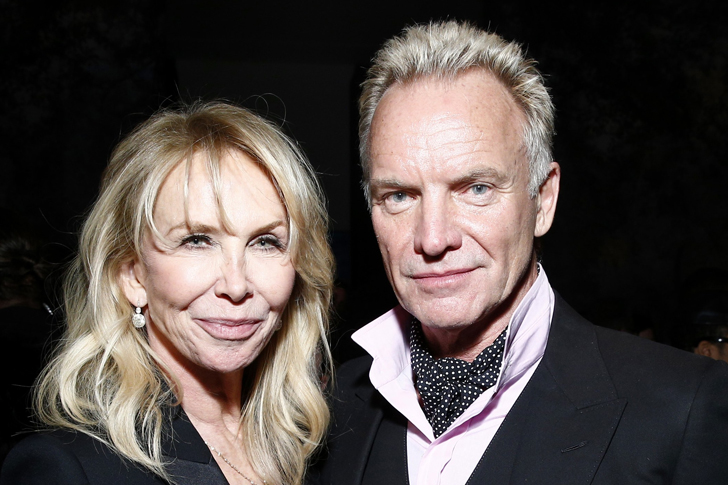 Sting and Trudie Styler make a great pair – he is a famous singer while she is a popular producer. The length of their marriage or age doesn't matter since this couple is like two teens in love. Even if they don't always see each other because of their careers, they believe it made their relationship stronger. It seems like a long-distance relationship is not a problem for this couple. With their combined high net worth, they can already retire and spend the rest of their lives together. We bet they even have investment money to travel all over the world.
The rock star and actress-producer are married for 27 years already, but as a couple, they've been together for 37. It's quite a feat, really! For Sting, no one rocks his world the way his wife does. When people ask them about the secret to their lasting marriage, their response is as genuine as possible. It has been a miracle, and they don't take it for granted.
David E. Kelley and Michelle Pfeiffer – 25 Years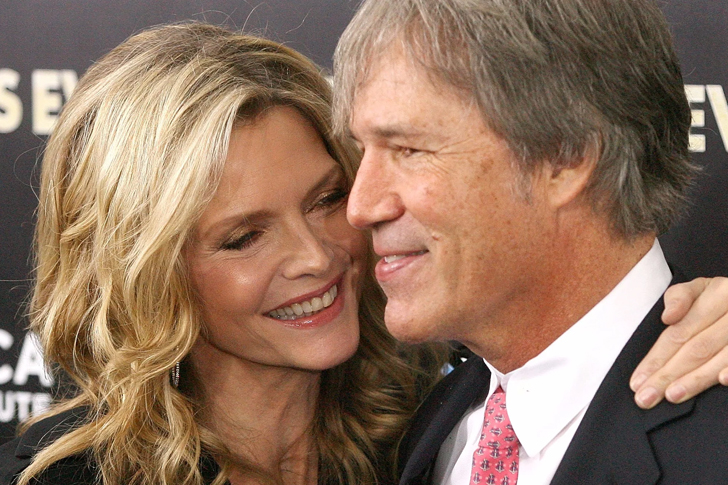 Another great pair is producer David E. Kelley and actress Michelle Pfeiffer. We know little about their personal life and family because they kept everything private. What we do know is that the couple met on a blind date back in 1993. Ten months later, the couple welcomed wedding bells. She adopted her daughter Claudia when they were dating, and they had their first son after getting married. It's great that they have two kids, and they probably already have an investment account for them. They won't be worrying about student loans in the future.
The 62-year-old Batman Returns actress and her husband just recently moved into her new $22 million home in Pacific Palisades, and she's seemed not to have not aged a day since Scarface. Though their children are all grown up now, for sure, their home won't be a home without them coming to visit and enjoy the outdoor pool with their loving parents.
Bono and Alison Hewson – 36 Years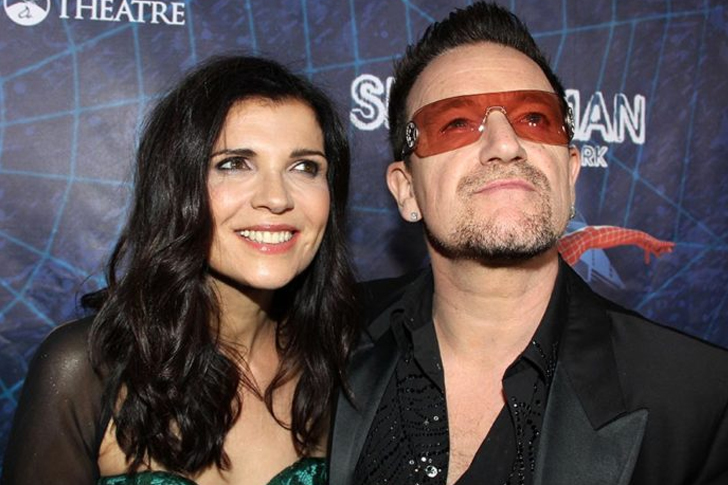 Bono and Alison Hewson have been together for 38 years now. We're glad to see another couple lasting longer than three decades. If you are a fan of U2, then you would know this famous musician. He met his wife in the city they grew up in, Dublin, when they were just teenagers, and Bono hasn't started his music career. It was in 1982 when the pair exchanged wedding rings. Alison likes to keep her personal life private, which is difficult since she is married to a famous musician – but thankfully, they managed to stay together.
Bono, in an interview, revealed that they might be celebrating 38 years of marriage, but according to the singer, they also happen to celebrate 40 years since they first dated. He revealed that it was in the afternoon of that day that he first walked Alison to her school bus. Since then, they kept it simple and enjoyed their magic carpet ride.
Jerry and Jessica Seinfeld – 20 Years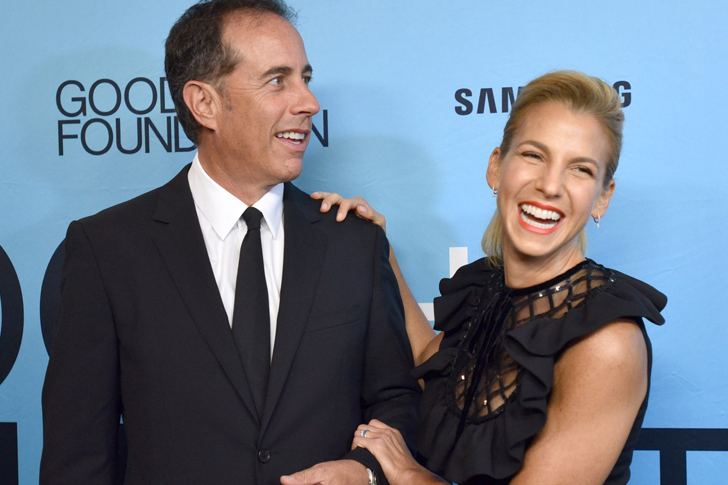 Jerry and Jessica Seinfeld have been together for 20 years, despite their 18-year age gap. This stand-up comedian is happily married to this author, and they shared some of their marriage secrets. According to them, people should continue working on their relationship and make time for each other. It seems that they know what they are talking about since they are still together. They also didn't get married until after a decade of getting to know each other, which is a great investment of their time to ensure their compatibility.
The couple met in a very controversial way. Jessica was in an irreparable marriage two months before meeting Jerry at the Reebok gym in Upper West Side of Manhattan. When Jessica and Jerry hit it off, Jessica took it as the final straw to finalize the separation from her significant other. Jessica and Jerry's whirlwind romance did not sit well with some, however. Given the media attention that they were getting due to their controversies, the two got married as quietly and privately as they can.
Michael J. Fox and Tracy Pollan – 31 Years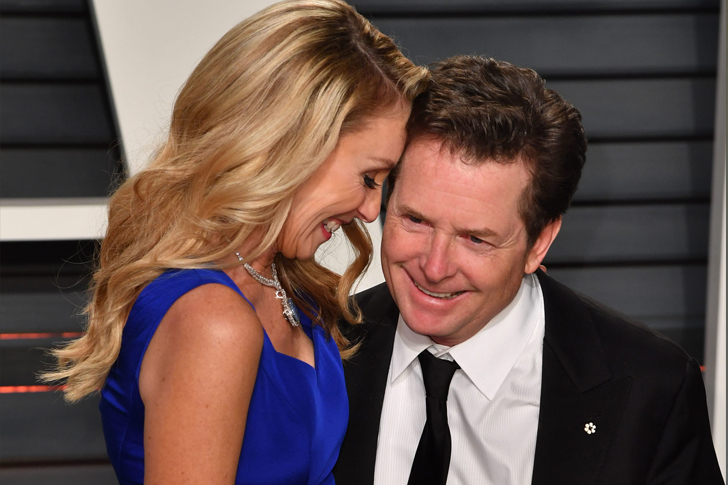 Michael J. Fox got his big break after he worked on the ABC sitcom Spin City. He was also successful in his relationships as he finally got to see his fiancée Tracy Pollan wear a wedding dress in 1988. She is also in the entertainment industry and is best known for her role in Family Ties. The couple first met when she was working on this project, but their relationship progressed two years later when they saw each other again on the set of Bright Lights, Big City. They have been together for 32 years with four lovely children.
In an interview, Fox revealed how his wife's sense of humor helped him endure some of his difficulties with his condition. He told interviewers how amazing Pollan is and that she has always been at the frontline for him every day. He continues to describe how she's never assuming, and he even shared how she leads their resolve that if there's something funny, they get to it first and deal with tragedy later—such a cool couple!
Danny Devito and Rhea Perlman – 40 Years
Danny DeVito rose to fame after he worked in the show It's Always Sunny In Philadelphia. He became a household name thanks to this project as well as his work in Batman Returns and Man On The Moon. His wife Rhea Perlman is also an actress who is best known for her work in the sitcom Cheers. They met in 1971 when Danny was performing in the play The Shrinking Bride. The couple dated for two weeks before becoming a live-in couple. It was only after 11 years that they decided to settled down and exchange vows.
Being both actors, the couple has worked together many times over the years they've known each other. Being more famous for his projects, De Vito gushes over what an amazing actress his wife is and how he loves working with her. Since being together, it hasn't always been rainbows and butterflies for the couple, and there was a time that they separated, but they couldn't bear being apart. Now, they probably will never go back there ever.
Taran Killam and Cobie Smulders – 14 years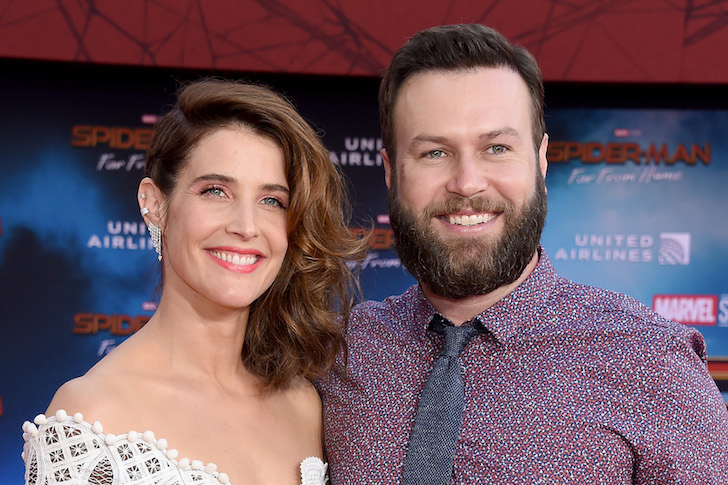 Isn't this a match made in comedy heaven? Taran Killam was part of the cast of Saturday Night Live while Cobie Smulders starred in the popular sitcom How I Met Your Mother. These two started dating 14 years ago in a place with jazz music and where they played a game of pool. After this night, they fell in love. Fast forward to the year 2012, and the couple said "I do." Currently, they have two daughters, and these two probably have an investment account to save up for their little bundles of joy. We also bet their house is always filled with laughter.
After more than a decade together, these two still have sparks in them. The two have been together since in their 20s, and they've survived the season. While they're both busy with work, they also got through raising their daughters Cado, 11, and Janita Mae, 5. Indeed, they are just as committed as they were at the beginning.
Jim Parsons and Todd Spiewak – 15 years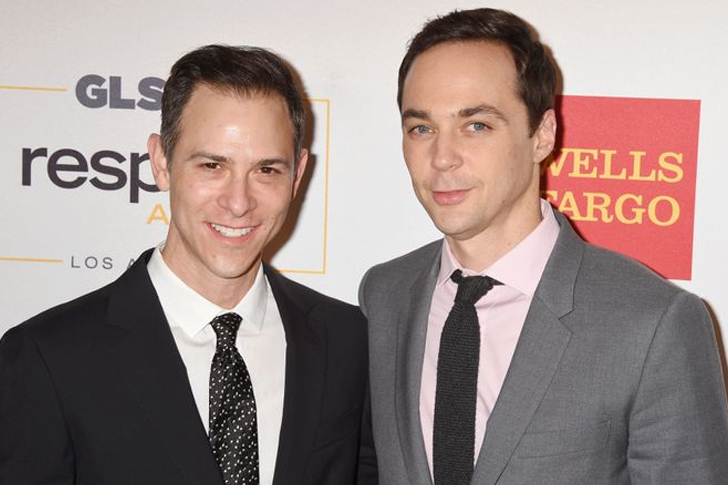 The Big Bang Theory star Jim Parsons has been together with art director Todd Spiewak for 18 years now. Three years ago, they met at the altar and were legally married. These two had a fun first meeting since it was a blind date at a karaoke bar that was planned by their friends. They hit it off, and Todd realized he wanted to spend the rest of his life with Jim. Back in 2013, Jim announced their relationship when he was giving a speech at the Emmy Awards. With their combined net worth and investment money, both can already retire.
When they got married, Jim was cornered in an interview and explained why they waited 15 years before tying the knot. His explanation was just genuine. According to The Big Bang Theory star, the act was not important to them, but he did not expect it to be so meaningful to him as he predicted and didn't see it coming to mean even more afterward. So sweet!
Peter Hermann and Mariska Hargitay – 18 Years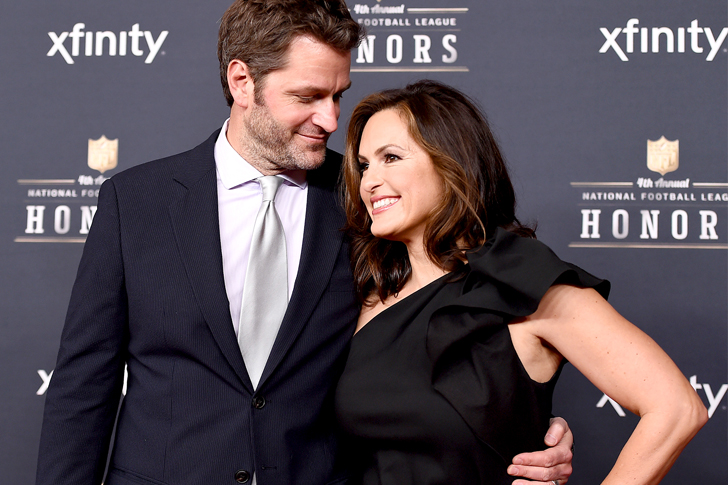 If you watch Law & Order: Special Victims Unit, then you are probably familiar with the names of this couple. Peter Hermann and Mariska Hargitay both work for this television series. In 2004, Peter was finally able to see Mariska in a wedding dress, and they exchanged vows. They have been together for 18 years and have three children – two of them are adopted. According to Peter, he has so much laughter in his life, thanks to his wife. It's not just actually laughing but that Mariska brings him joy. It seems like they enjoy a very pleasant love life.
Like how Rihanna's song goes, these two people found love in a hopeless place, in Law & Order: SVU to be exact, and today they are among Hollywood's long-lasting couples. You'll see the love and bliss in the way they lovingly gaze at each other, and they're caught in photos as proof!
Peter Sarsgaard and Maggie Gyllenhaal – 17 Years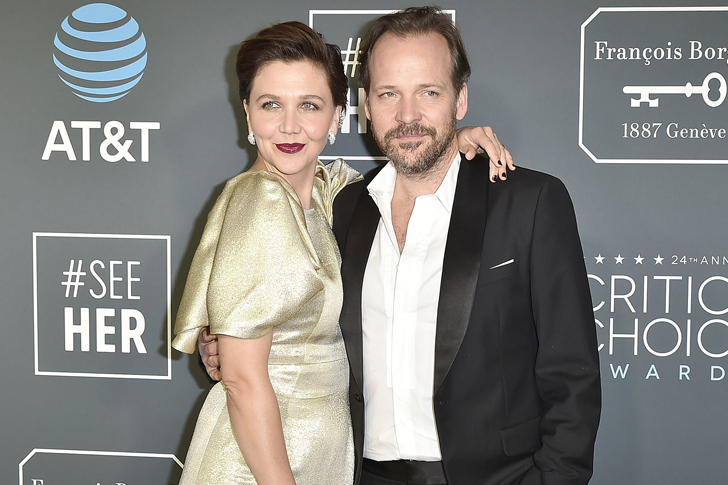 Actor John Peter Sarsgaard is best known for his role as Raoul in the film The Man in the Iron Mask. You might be familiar with the last name of his wife, actress, and producer Maggie Gyllenhaal. She is part of the Gyllenhaal family and is the older sister of Jake Gyllenhaal. These two started dating in 2002, and this year, they're celebrating their 10th wedding anniversary. They like to keep their relationship private, but we do know that they have two lovely daughters. These girls definitely won't have to worry about getting student loans when they go to college.
They also just recently added into their list of properties a new place in Brooklyn, New York, where Sarsgaard describes to have many places to curl up with a book. Gyllenhaal also joked about having 14 million fireplaces in it. For sure, it's cozy like the couple wants it to be, or they wouldn't have bought it at all – that we know for sure.
Mark and Marilou Hamill – 40 Years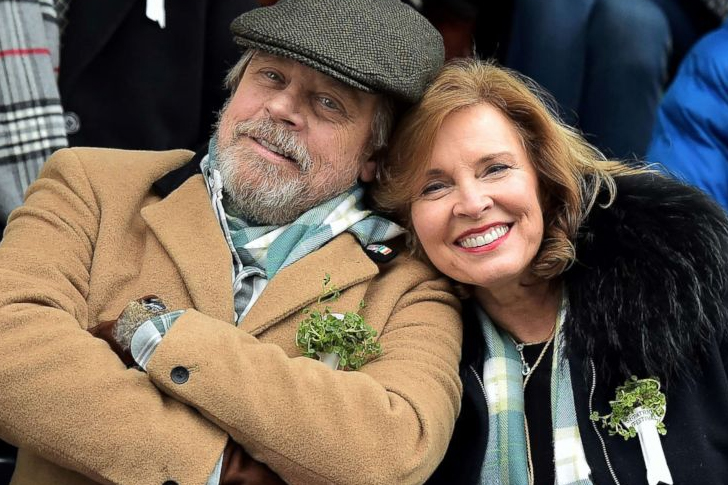 If you are a fan of the Star Wars franchise, then you already know who portrays Luke Skywalker. Mark and Marilou Hamill have been together for four decades! That's an amazing feat in the entertainment industry. Last December, they celebrated their 40th anniversary, which Mark posted on his Instagram. It was a surprise since they kept their relationship private for years. What we do know is that wedding bells were rung in 1978, and they now have three kids. Mark recently appeared in the latest film of the franchise, which also helped increase his net worth to $18 million.
Unlike most Hollywood couples who met each other either on set or by friends' set-up or at a party, these two met at a dentist's office. Marilou was actually working as a dentist's hygienist at that time, and Mark was their patient. So when they first met at an appointment, for the Star Wars star at least, he admitted that it was lust at first sight. Hilarious!
Carl Dean and Dolly Parton – 55 Years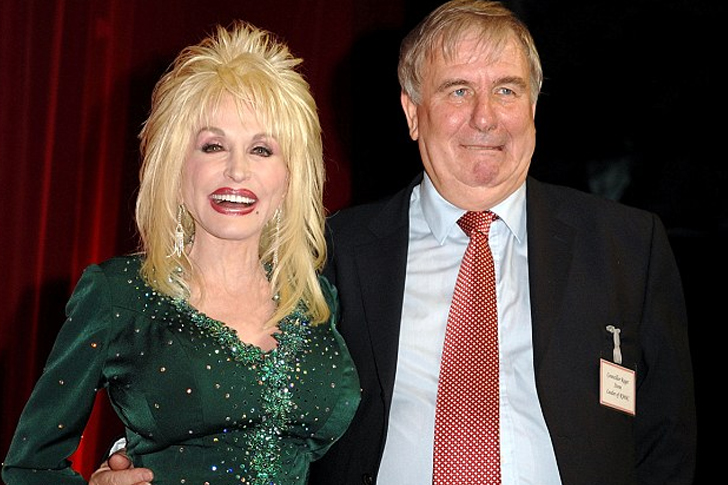 Singer-songwriter Dolly Parton met Carl Dean back in 1964. After two years, she was finally able to wear a wedding dress, and they exchanged vows. We're glad to see another couple on this list that has been together for more than half a century. One of the reasons they probably stayed together is that they kept their relationship private. Another is that Dolly mentioned that they are two opposite people. It's fun for them since they always surprise each other in what they say and do.
The I Will Always Love You singer has always been private about her relationship with Carl Dean. Many people even thought back then that her husband did not exist because Dolly was never spotted outside with him. However, despite her husband being quiet and not going out to the spotlight, they keep the spark by their planned spontaneous dates. This pair indeed deserve credit for keeping their relationship on the down-low.
Jeff Richmond and Tina Fey – 25 Years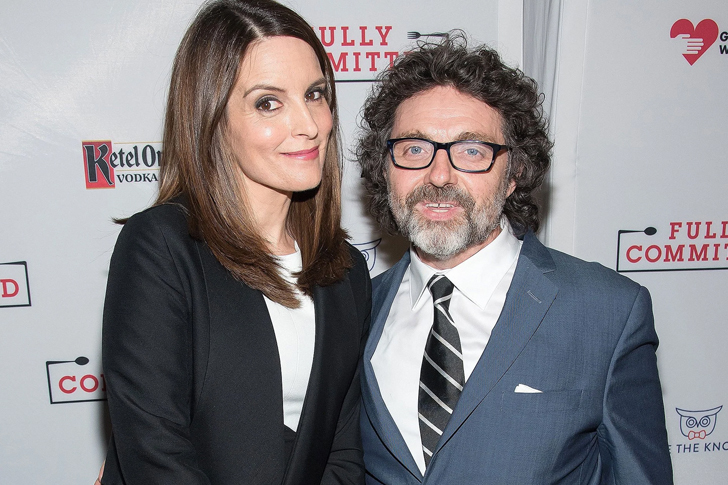 Comedian Tina Fey and 30 Rock composer Jeff Richmond first met at Chicago's Second City back in 1994. Seven years later, they were married in a Greek Orthodox ceremony. We wonder if Tina was able to wear a modern white wedding dress or a traditional one. The two have worked together before and after dating. Tina appears in front of the camera while Jeff works behind the scenes as a soundtrack consultant and composer. We bet their home fills with laughter and music. They now have two children and the couple probably prepared an investment account under their names.
Back when they first met, Fey was only starting with her career as an actress, and Jeff was the in-house pianist of the theatre they were working for. When Fey moved on to join Saturday Night Live, Jeff followed by working for the music department four years later. Since then, he has played music for Fey's project, including 30 Rock and Baby Mama.
Dax Shepard and Kristen Bell – 12 Years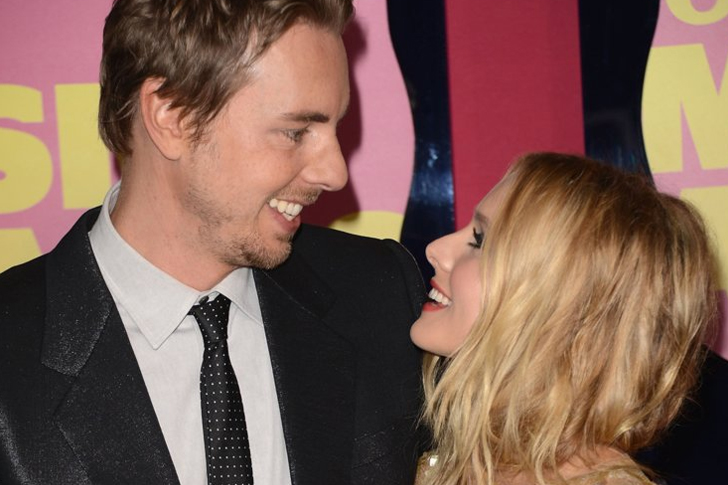 If you've seen this couple together, you would probably laugh and think 'couple goals.' You can see how Dax Shepard and Kristen Bell have fun in their household in their Instagram videos and appearances on Ellen DeGeneres' Show. In 2013, the couple decided not to get a grand wedding for Kristen to wear a fluffy wedding dress as they opted to get married in a courthouse ceremony. They've been together since 2007 and presently have two kids. Some of their advice is never to be afraid of going to couples therapy and never leaving a fight unresolved.
We have reason to believe that Dax Shepard and Kristen Bell have stood the test of time before the public eye. Before getting married in 2013, they briefly had a fall apart but got through it. The best about this couple is how they advocate for equality so much that they held back their wedding date until what they were fighting for was approved in California. We bet they now have numerous investments together.
Harrison Ford and Calista Flockhart – 16 Years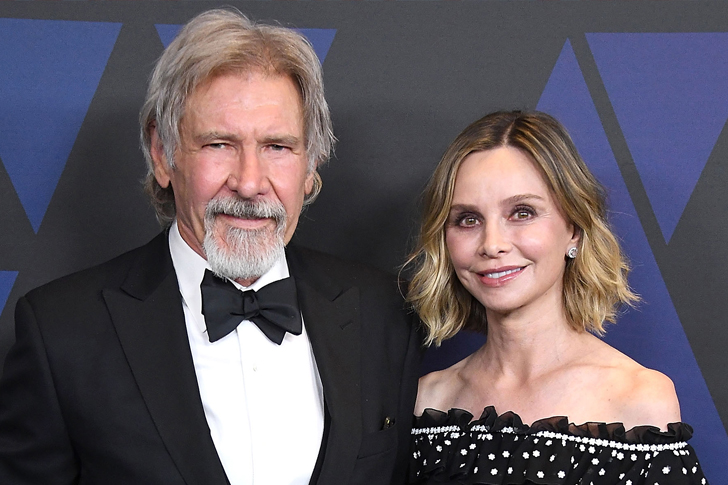 Love can happen anytime, even if you're already 60 years old. Harrison Ford was past his 60s when he met and fell in love with Calista Flockhart. The couple got married, and they are still content and happily together. Aside from his relationship and career, Harrison is currently busy pursuing his passion for aviation. He is a millionaire with several private jets and a pilot license to play with these big boy toys. It's great to see that he also made an investment in his health and body and used his money to help people in need.
Sixteen years ago, when they first met, Ford and Flockhart's relationship encountered a large dose of skepticism. Other than the 22 years age gap, there was also the issue of troubled past relationships. However, Flockhart didn't mind what was already in the past and other concerns. Today, they are among Hollywood's healthiest and long-lasting couples.
Sean Connery and Micheline Roquebrune – 44 Years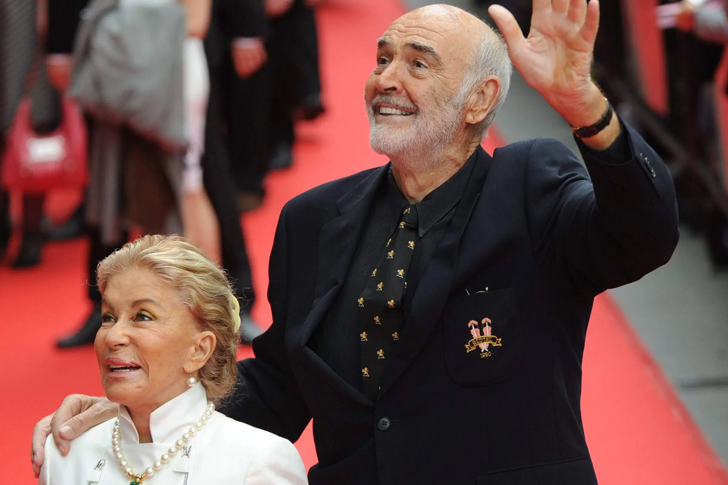 Scottish actor Sean Connery is the original James Bond – the first to play the famous character in this franchise. He worked on seven Bond films, and he gained quite a following thanks to his incredible performance. Sean also earned three Golden Globes, two BAFTA Awards, and an Academy Award during his career. The actor was happily married to his second and last wife, the French painter Micheline Roquebrune. Together, they enjoyed 45 years of marriage and have made several investments as a couple. The pair would have made it to half a century had it not Connery passed in October 2020.
In a recent photo and headline circulating the internet, the Scottish actor holds his wife after celebrating their 45th wedding anniversary in the Bahamas. Micheline shared the picture to the public as her way of giving her loving husband a tribute – revealing the last few months of the Academy-award winning star.
Tom Selleck and Jillie Mack – 32 Years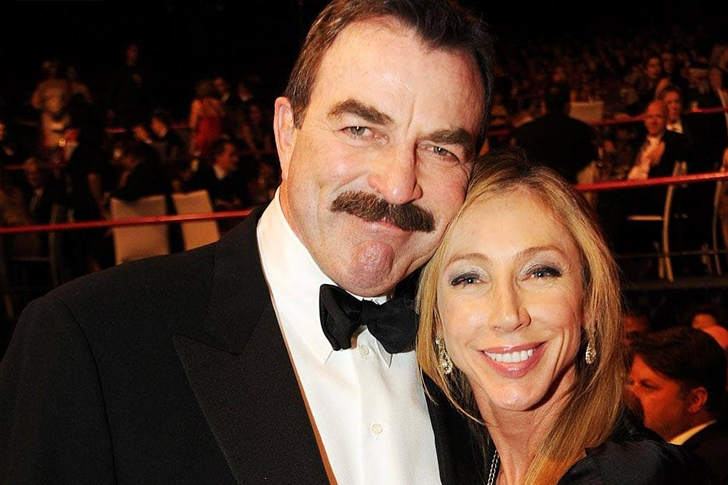 The celebrity couple Tom Selleck and Jillie Mack have been together for 32 years now, and their relationship is still growing stronger with each year that passes. Although this is the second marriage for Tom, he's making every second count by learning from his past relationship mistakes. Five years after lawyers finalized his separation with former wife Jacqueline Ray, he met Jillie, and the two have been inseparable up until this day. Now, they are happily living together on their 60-acre avocado farm in Thousand Oaks-Westlake Village, California.
Selleck and Mack's relationship began with a whirlwind romance. At first, Selleck's coworkers just thought that he had developed an obsession with the musical Cats. They later found out that the one that kept the actor going back to the theatre was the high-energy dancer playing Rumpleteazer. The dinner date turned to romance, and Mack moved to Hawaii, where Selleck was filming as soon as her contract was up.
Ron Howard and Cheryl Alley – 44 Years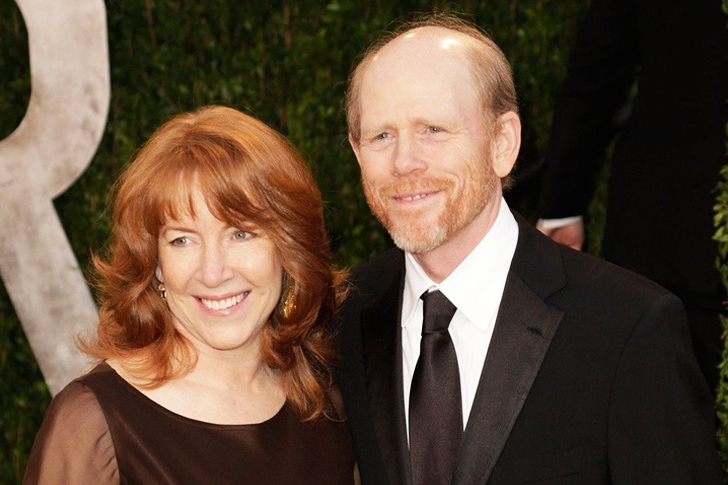 The American actor and Filmmaker Ron Howard and his wife, writer Cheryl Alley, have been together since 1975. The couple simply is made for each other. Thanks to their love for one another, they got blessed with four children. The two of their children followed their parents' paths and now work in the film industry as actors. Unlike other prominent figures in Hollywood, the couple managed to get their acts together and lived under wraps even if they were in the limelight. Now that's what you call a lasting love.
For sure, the Academy award-winning filmmaker has something to say about marriage. With 44 years of holy matrimony with Cheryl Alley, we can genuinely say that these two have long unlocked their expertise in the area. Like all the other couples interviewed, their long-lasting marriage is also a surprise in itself. We bet these two have made countless investments together as well.
Sam Elliott and Katharine Ross – 34 Years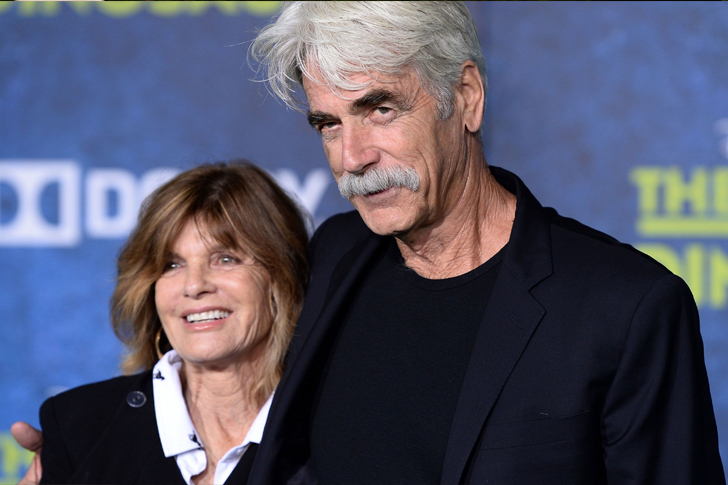 Sam Elliot and Katharine Ross's love story is unique, and who would have thought that their relationship already reached the 34-year mark. The couple initially worked together in the 1969 movie Butch Cassidy and the Sundance Kid. However, they didn't talk to each other. They never thought back then that they would become more than just acquaintances until they starred in the 1979 horror film The Legacy. The two started dating within the same year, and in 1984, their fans witnessed Katharine in a long, white wedding dress while Sam was waiting at the end of the aisle. Today, the couple is not showing any signs of slowing down as they age gracefully together.
Elliott was Ross's fifth marriage and for sure her last. Although Hollywood's relationships aren't exactly known for their longevity, fortunately, theirs lasted. Indeed, among Elliott's achievements given credit to him, his first and long-lasting marriage is probably on the top of his long list of awards and accolades.
Samuel L. Jackson and LaTanya Richardson – 49 Years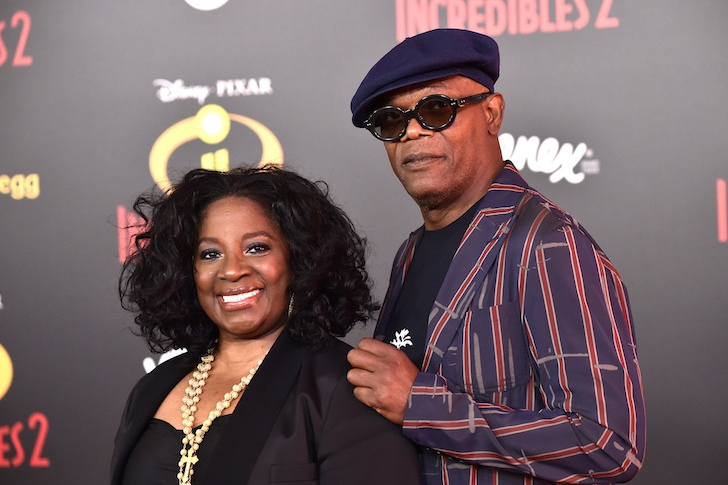 There's another couple that we can add to the Golden relationship anniversary – well, we have to wait one more year. Samuel L. Jackson and LaTanya Richardson met in 1970 when they were just college students. He was pursuing a degree at Morehouse University while LaTanya was at Spelman College. They were able to stay together even if they weren't in the same school. No wonder they survived being a couple in the entertainment industry. Ten years after they met, LaTanya and Samual finally made that trip down the altar. They have one daughter, Zoe, who also entered the entertainment industry as a producer and director.
The couple was married in 1980, and LaTanya shared one of their secrets. Their half a century-long relationship thrived because she said no matter what, they never go to sleep angry at each other. Jackson also shared in his tribute how he would sometimes lead while at other times his wife would.
Phoebe Cates and Kevin Kline – 30 Years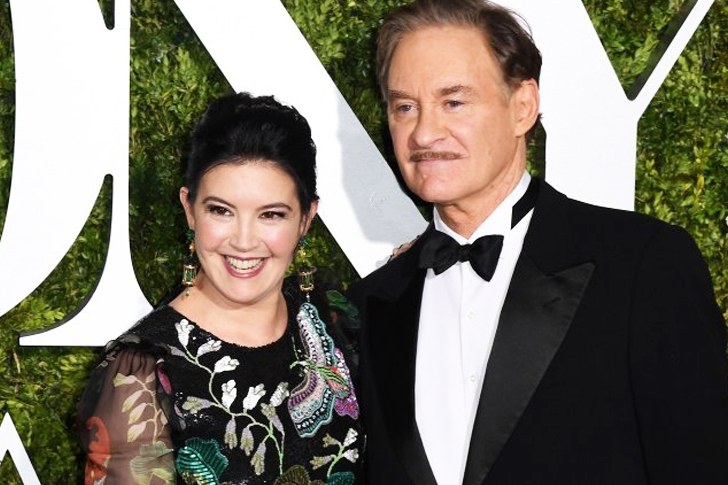 The love story between Phoebe Cates and Kevin Kline began when they both met during an audition for a role in the movie The Big Chill back in 1983. Unfortunately, Phoebe didn't get the part, so it wasn't until two years later that they met again. Then, she got herself a new love interest, and the two got involved in a romantic relationship.
Though the odds were against making them a couple, for them, it seemed like everything was falling into place. Then finally, the two decided to tie the knot in 1989. Everything went smoothly, and they eventually welcomed their first child, Owen Klien, born in 1991. A few years later, they received another blessing, Greta Klien, who will later become Frankie Cosmos' lead singer. Phoebe and Kevin clearly passed on the artistic genes to their children. Their family is currently residing in their real estate investment located in the Upper East Side of Manhattan.
Michael Jordan And Yvette Prieto – 6 Years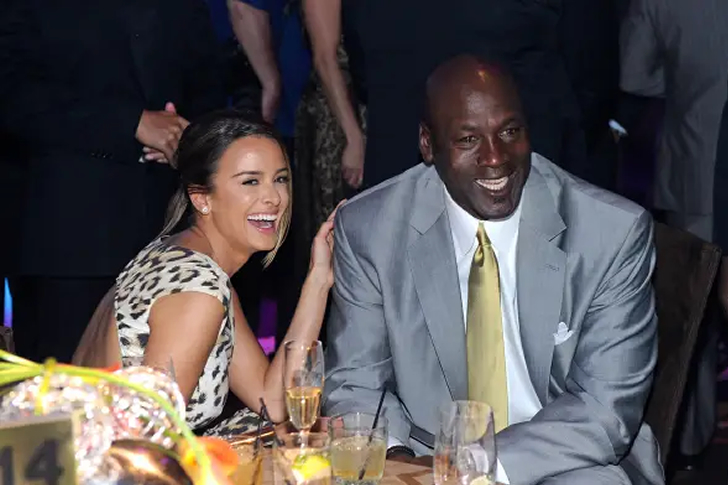 Basketball icon Michael Jordan and Yvette Prieto have been married for six years now, and their relationship is only growing stronger by the minute.
The two met in a nightclub back in 2007, but their relationship only got serious when they moved in together in 2009. After a couple of years, Jordan proposed. The two married in 2013 in a star-studded wedding that the couple reportedly spent $10 million of their investment money on. The couple now has two kids together.
Prieto is a Cuban model from Miami, and she's known to lead Alexander Wang's campaigns. She also dated Enrique Iglesias' brother Julio Inglesias Jr. In 2009, after their proposal headlined, her signing a prenup agreement again surfaced. Prieto is sure that their relationship is strong and that she couldn't imagine that they'd ever split up. There's just something about falling in love under multi-colored techno lights, something like that from the bar they met in.
Joy Reid And Jason Reid  – 22 Years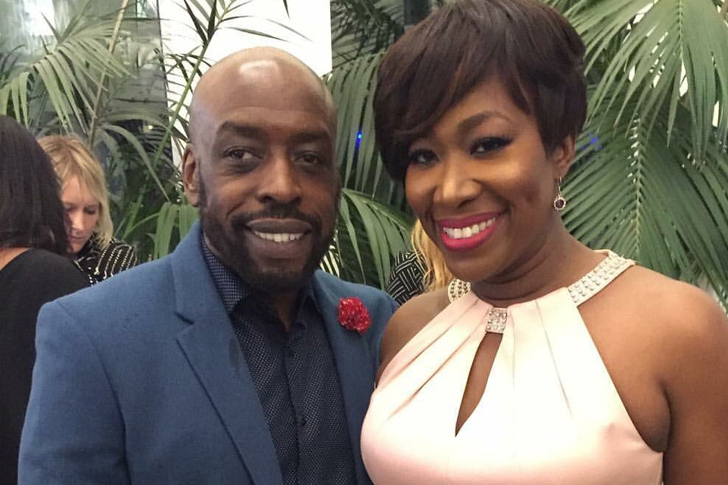 Joy Reid's work as a journalist made her a household name back in 2016. Reid is also famous on social media platforms. On Twitter alone, she's ranking at the top when it comes to the most tweeted journalists.
Her family and personal life also received the same amount of success as her professional career. She has been with her spouse, Jason Reid, for more than twenty years, and it seems that they don't need any help from a separation lawyer anytime soon.
Joy Reid is poised to be one of the most influential personalities in cable news these days. As such, her private life would surely be one of those most dug into as well on the internet. However, as mentioned above, her family is as successful as she is. Her husband, Jason, is an award-winning documentarian and his social media account reflects years of service in Discovery Channel. His achievements included him as a credited editor of the first promo video for Toddlers & Tiaras on Latin America TV. One of their three children, as well, is a rising star in Hollywood.
Troy Aikman And Catherine Mooty – 2 Years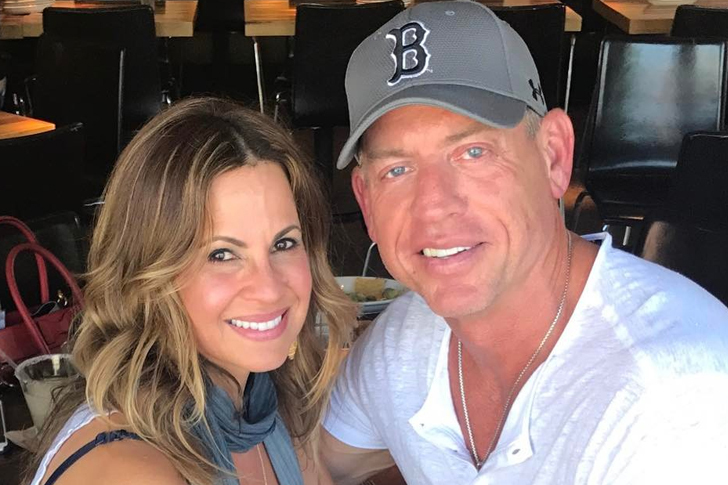 Before joining the Fox sportscaster team, Troy Aikman was a formidable quarterback for the Dallas Cowboys as their first overall pick during the 1989 draft class. His team made a wise investment by signing him as he led his team to three Super Bowl victories. Aikman left a strong impression during his prime, and in 2006, he was one of the inductees in the Pro Football Hall of Fame.
Troy Aikman's good looks made him one of the famous bachelors in Dallas. His current relationship with his wife, Catherine Mooty, seems to be another story, and we might see a long and prosperous link between the two.
His wife, Catherine "Capa" Mooty, is a Dallas-born entrepreneur and fashion icon. She is one of the founders and owners of Luxeliner, a mobile boutique selling clothes and accessories, and which she runs with Charlotte Jones Anderson and four other friends. Although Troy and Catherine's marriage is new, we're pretty sure these two will have a long and bright future together.
Megyn Kelly And Douglas Brunt – 11 Years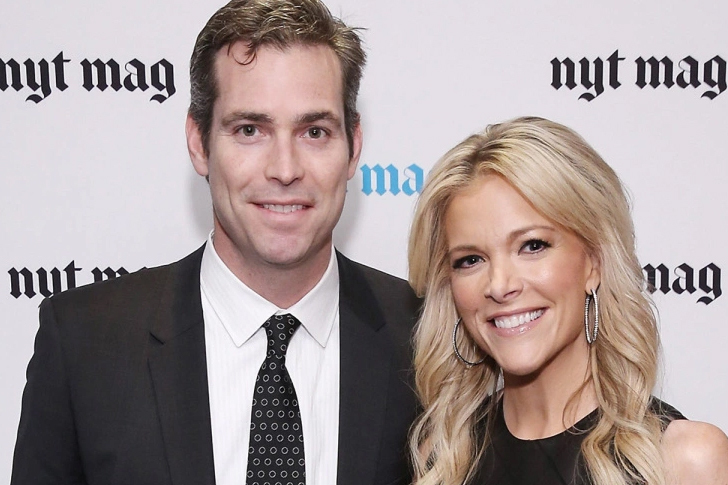 After receiving a Fox News contract, Megyn Kelly became a well-known name and became one of the network's leading news anchors from 2004 until 2017. At one point, Time has listed Kelly in their list for the 100 most influential people of 2014. Her background as a corporate lawyer gave her much needed first-hand insights into the news she covered.
She is currently in a relationship with her spouse, Douglas Brunt. The pair have been married ever since 2008, and they stayed together as their number one support system. Like other couples, Kelly and Brunt started their spark on a blind date. Today, the two are not showing any signs of slowing down. A quick background about her spouse, he is the former president and CEO of a cybersecurity firm. He sold the company in 2010 for $8 million to Comm touch, now known as Cyren. He is also a well-respected author.
Chris Cuomo And Cristina Cuomo – 19 Years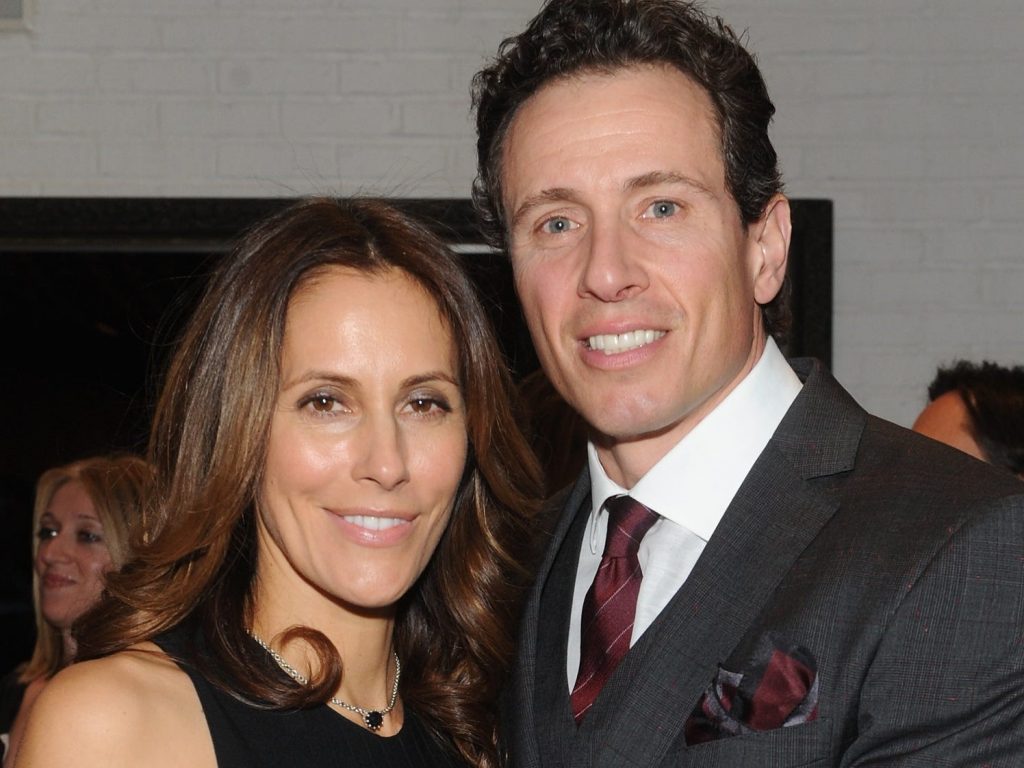 This couple has recently been the talk of the town since the pandemic has reached them. Thankfully, the pair have both recovered from the virus. We're talking about Chris and Cristina Cuomo. As we all know, Chris is a renowned award-winning TV journalist and lawyer who hosts the news analysis show on CNN entitled Cuomo Prime Time, which is still airing now. He has been married to the wellness expert and journalist Cristina Greeven since November 24, 2001. Their wedding ceremony took place at a church in Southampton, Long Island, where Christina grew up. The couple of 19 years have three children together, namely 17-year-old Bella, 14-year-old Mario, and 11-year-old Carolina.
So far, the couple has done excellently as husband and wife and as parents. Many of their closest friends have even commented on their passion and dedication towards their family. That leads us to believe that Chris and Cristina are indeed a match made in heaven.
Erin Burnett And David Rubulotta – 7 Years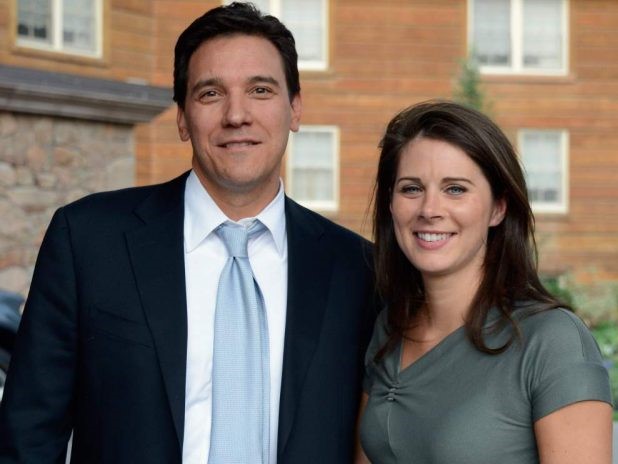 We firmly believe that it was fate that brought Erin Burnett and David Rubulotta together. The two share the same interests, no matter how rare we think that is! To explain further, Burnett holds a degree in political economy and worked as a financial analyst before becoming a news anchor. Rubulotta, on the other hand, was the managing director of Citigroup, an investment banking company. It's fascinating that they met on a blind date in 2003. It took them eight years to get engaged before tying the knot in December of 2012. Their love eventually gave them three beautiful children, two boys, and one girl. In their CNN live interview, the couple shared their coronavirus pandemic experience with them, later exchanging "I love yous" in public.
The pair's relationship may have had its ups and downs, but it's clear that their marriage is growing stronger with each day that passes. It's truly inspiring to see couples such as Erin and David overcome significant hurdles and emerge stronger.
Tucker Carlson and Susan Andrews – 29 Years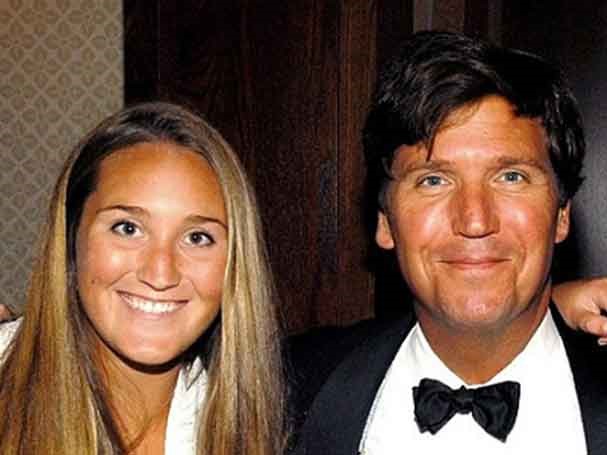 Tucker Carlson is famous for his intense antics on his political talk show Tucker Carlson Tonight. However, despite appearing strong on-screen, he actually has a soft side, especially to his wife, Susan. Susan Andrews was actually the school headmaster's daughter back in the day. While Tucker attended Trinity College to earn his degree, he maintained a long-distance relationship with Andrews. Six months before graduation, he strived to propose to his then-girlfriend. Just imagine how frightening it would be to ask for the headmaster's blessing!
It's lovely knowing that the Carlsons are now celebrating 30 years of marriage since 1991 after knowing each other since they were both 15 years old. In an interview, Carlson talked about his wife, saying, "She was the cutest 10th grader in America." Indeed, this couple proves that high school love requires patients to work out. It's rare to see this kind of love story in the mainstream media, so we're glad we have Tucker and Susan to look up to when it comes to teenage love.
The Great Khali And Harminder Kaur – 12 Years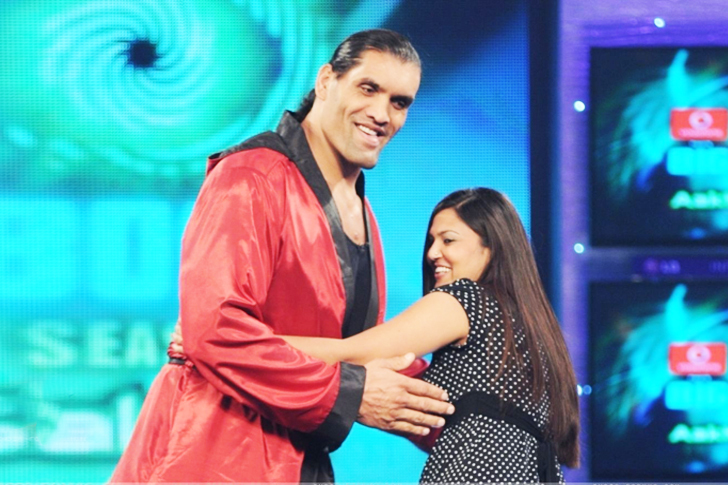 Despite towering over people with his height of around 7'1", the famed wrestler, The Great Khali, has a soft spot for his wife of 18 years, Harminder Kaur. Although some fear him for his muscular appearance, the Indian-American star is a passionate and loving husband. The couple has been married and sharing their love and support for each other since February 27, 2002. The two are still going strong today!
Khali and Kaur welcomed their daughter on February 26, 2014, the day before their anniversary. He is said to be genuinely in love with his wife, even calling her the "love of his life." He prides himself on being a family man, and he also receives credits for his love for his country. According to reports, he has built schools, hospitals, and other recreational places in his hometown. His fellow Indian citizens even called him a "social hero" for his contributions to their country.
LeBron James and Savannah Brinson – 17 Years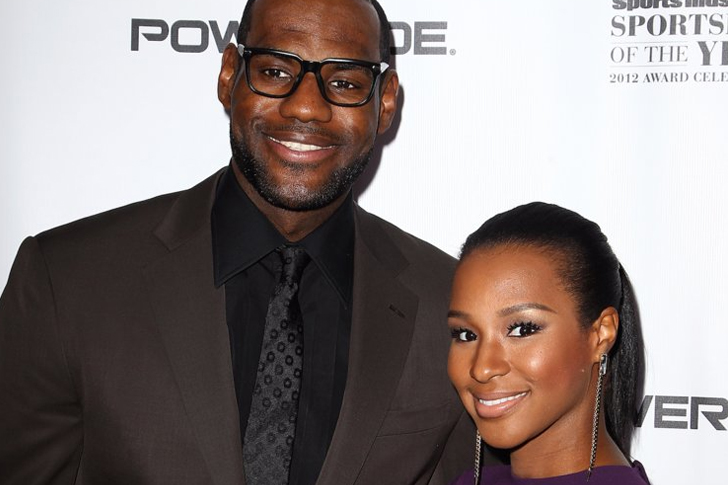 If you're a basketball fan, then you should be familiar with this NBA superstar. LeBron James has been with his wife Savannah Brinson for 17 years now. They started dating back in 2002 when they were in high school. Before that, James was a rising star in his hometown as a basketball and football player. Savanna, on the other hand, was a cheerleader and a softball player from a different school. They had their first date at an Outback Steakhouse, and after a few more dates, LeBron took Savannah to prom.
Not only did he see her in her prom dress, but he was also the man standing at the other end of the aisle when she finally made that trip down the altar. They tied the knot in 2013, and now, they have three lovely kids: LeBron Jr., Bryce Maximus, and Zhuri. This couple is also proof that high school love does stay last. Apart from their beautiful children, James and Savannah also share several investments.
Ed Sheeran- 5 YEARS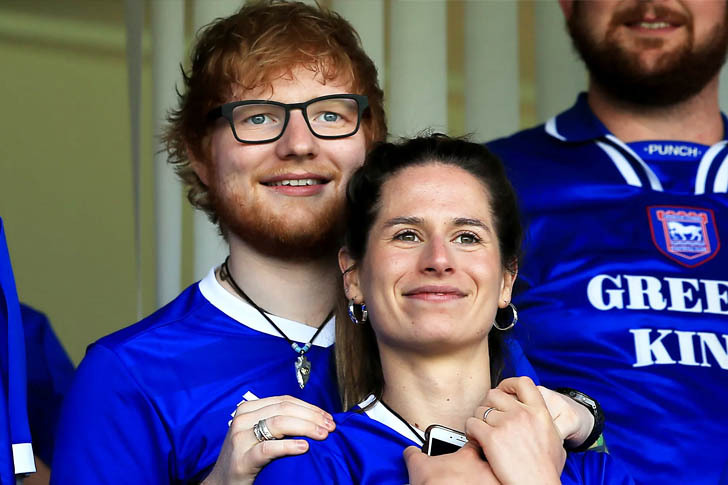 Ed Sheeran is one of the wealthiest and most successful singers in the world today. His single Shape of You became no. 1 in 34 countries, and the singer also gathered massive hits with his other songs like Thinking Out Loud, Castle on the Hill, and Cross Me.
The couple first met in high school and was reconnected in 2015, after Sheeran became famous in the music industry. The couple announced their engagement in January 2018, and their marriage took place a year later. So what could be the secret to Sheeran's long-lasting relationship? Well, credits to the couple for keeping things private. Thanks to their low-profile status, they enjoyed their married life more and stayed away from the public chatter. In August, Ed and his wife, Cherry Seaborn, welcomed their first baby girl named Lyra. If you want to know more about this couple's love story, perhaps you could listen to his single Put It All In Me.
Emily Blunt and John Krasinski – 10 YEARS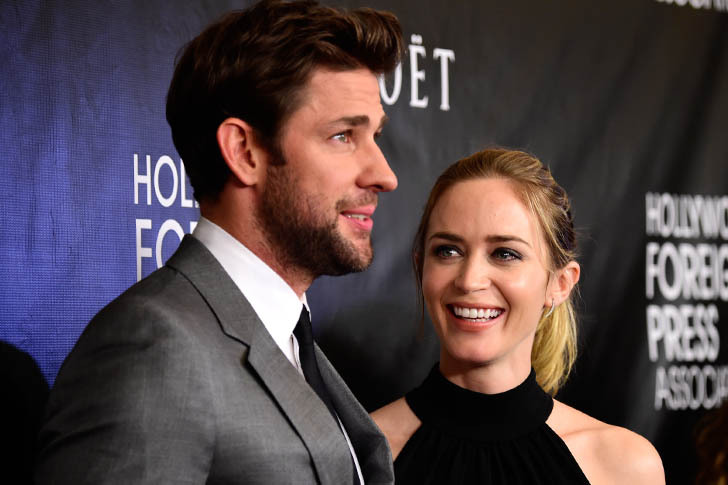 It was love at first sight for Emily Blunt and John Krasinski when they first met in November 2008. Everything seemed to be too fast in their relationship. A few months after their first meeting, they had their first date at a shooting range. The couple got engaged in August 2009 and eventually married on July 10, 2010, at a private ceremony in Italy surrounded by the people they love.
However, it took them four years before they welcomed their first child, Hazel, in 2014. After two years, they had their second kid, Violet, 4. The pair is indeed badly in-love with each other and continues to be their number one support system regardless of the circumstance that comes along. Although Emily and John are working in the same industry, it was not until 2018 that the two got the chance to work together and earn credits in the same movie.
George Clooney and Amal Clooney – 6 YEARS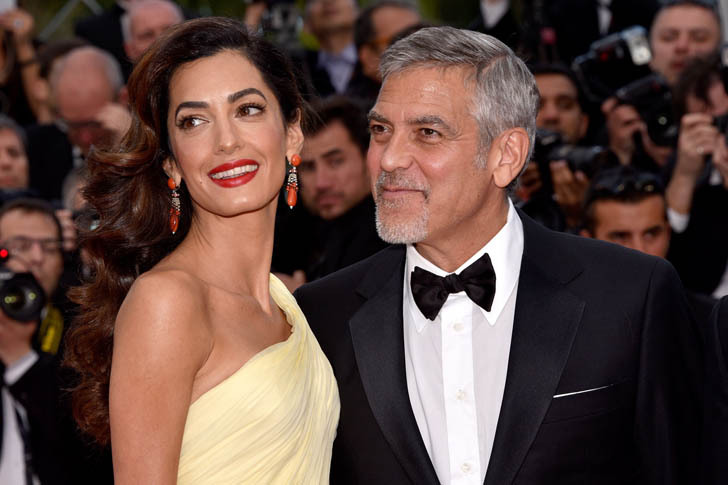 Everything started when a friend introduced George and Amal Clooney to each other in 2013. At the time, they were still total strangers. After a few months, they had their first date, while George was still working on the film Monuments Men.
Years later, in 2014, George went to Kenya with the famed lawyer to share a vacation. If anything, the holiday getaway made George realize that Amal was the one. In the same year, the actor popped the question to Ama. The two eventually tied the knot in an Italian wedding of royal proportions on September 27, 2014. Their love soon gave them their beautiful twins, Ella and Alexander. Indeed, the couple is now living the best years of their lives together with their children. Clooney expressed his gratitude towards his wife in an interview, saying, "It was the first time that everything that she did and everything about her was definitely more important than anything about me."
F.Murray Abraham and Kate Hannan – 58 YEARS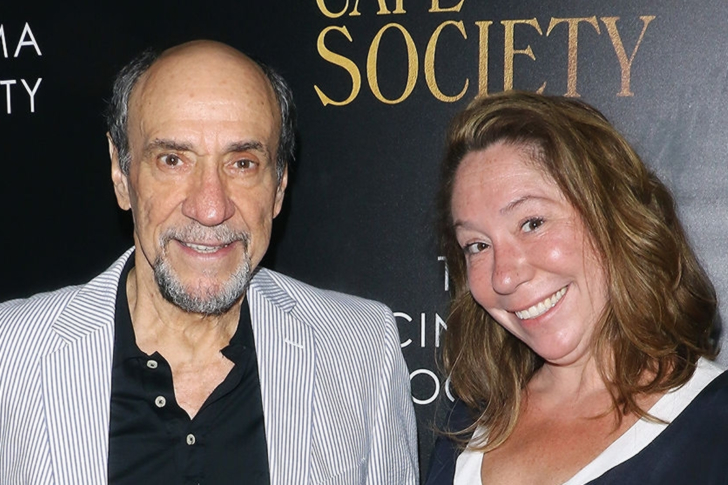 When we talk about long-term commitments, we often turn our attention to couples who are already in the later years of their lives. Take, for example, the award-winning actor F. Murray Abraham who, despite the Hollywood fame and wealth, has been with only one girl his entire life – Kate Hannan, the love of his life. Their love story started when his wife, Kate, worked for Murray as his work assistant and eventually became her "house husband."
The couple got married on April 7, 1962. With that said, Abraham and Hannan have been married for 58 years! The degree of faithfulness and overflowing love between the two is just inspirational. From their decades of marriage, they were able to have two lovely children named Mick and Jamili. Despite their age, it is safe to assume that their love was the couple's number one strength until they grew old. And indeed, true love lasts.
You've Reached The End